Club News
1
City to face Hong Kong side Kitchee Sports Club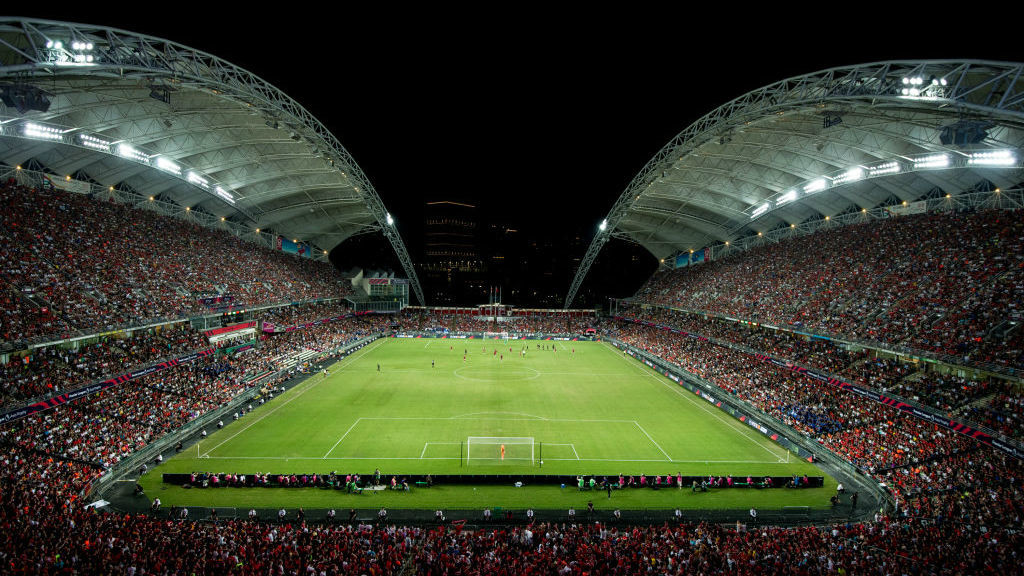 HONG KONG STADIUM: City will play Hong Kong Premier League champions Kitchee Sports Club
Manchester City has announced further details for the Club's pre-season tour this summer.
Asia Tour 2019, presented by Visit Abu Dhabi, will see the team play in Hong Kong against Hong Kong Premier League champions, Kitchee Sports Club on 24th July 2019 at the Hong Kong Stadium.
City last visited Hong Kong in July 2013 when they took part in the Premier League Asia Trophy. After beating South China in the semi-final, City beat Sunderland in the final to be crowned winners of the tournament.
This announcement completes the schedule for City's pre-season tour which will see the team play in China on 17th and 20th July and in Japan on 27th July.
Omar Berrada, Manchester City's Chief Operating Officer, commented: "We are excited to announce our return to Hong Kong for this match. Last time we visited Hong Kong, the team went on to lift the Premier League trophy later that season so we hope this trip will again provide the players with great preparation for the upcoming campaign. We have many passionate followers in Hong Kong, including a very active supporters club, and we can't wait to play in front of these fans once again."
Wilson Ng, General Manager of Kitchee, commented: "Our aim is to bring top teams to Hong Kong to compete against Kitchee every summer. We have attracted Manchester City straight after they are taking part in the Premier League Asia Trophy in Shanghai and Nanjing."
Ticketing details for this fixture will be announced in due course on www.mancity.com/asiatour