Club News
1
Reyna & Vieira star in City2City New York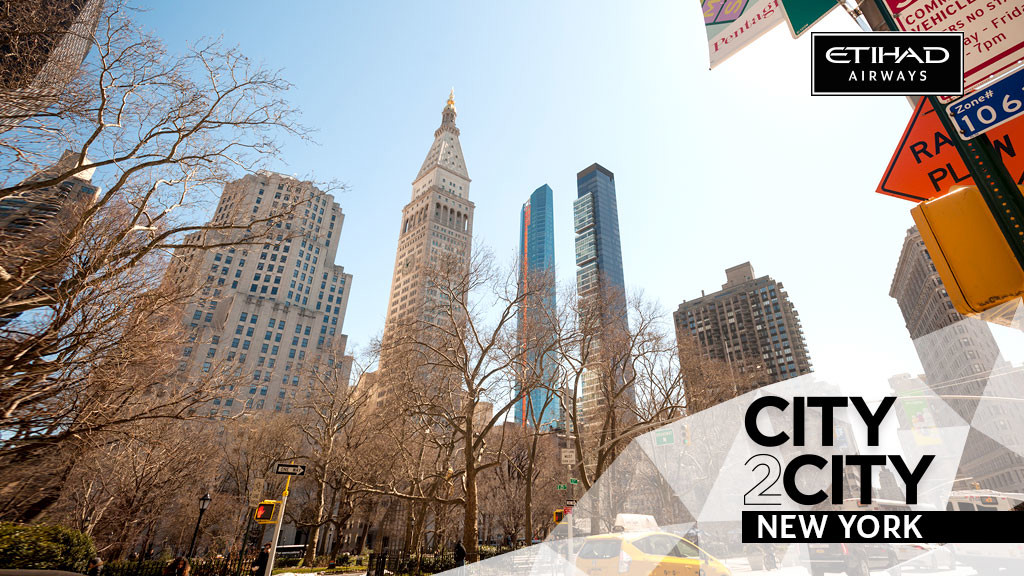 CITY2CITY: Meeting a participant from New York City's community programme.
New York is the destination for the second instalment of City2City, our new video series with Etihad Airways.
The four-part documentary focuses on the power of grassroots football across the world and episode two features Claudio Reyna and Patrick Vieira as we visit New York City's FC community programme.
In the Big Apple, City legend Reyna and NYCFC boss Vieira discuss the impact of the beautiful game in the city that never sleeps, but it's a young girl from one of the five boroughs who is the star of our second episode.
We head to Spanish Harlem to meet Shaeline Diaz who shook up the status quo in her family and community as she pursued excellence both on and off the football pitch.
The youngster – who tried to walk away from the game she loved – shares her story and explains how NYCFC's City in the Community programme helped rediscover her passion for the sport.
Reflecting on the inspiring qualities of football, Vieira said: "The rules that you have on the field are the same type of rules you have when you leave the field.
"It's about respecting each other. It's about how we can live together with our differences. I personally think we should use soccer more to educate our young kids."
After stopping by in Beijing and New York, Mumbai and Paris are next on our City2City journey as we put the spotlight on two more stories.
Visit the City2City website to keep up-to-date and find out more about the series.