Academy News
1
Lion City Cup diary: day seven
cc
It's match day two at the Canon Lion City Cup for City u15s as they prepare to face the Singapore national team for a place in the semi-finals.
Yesterday, the Academy coaches took time out from their Lion City Cup duties to lead a training session for underprivileged children from Beyond Social Services.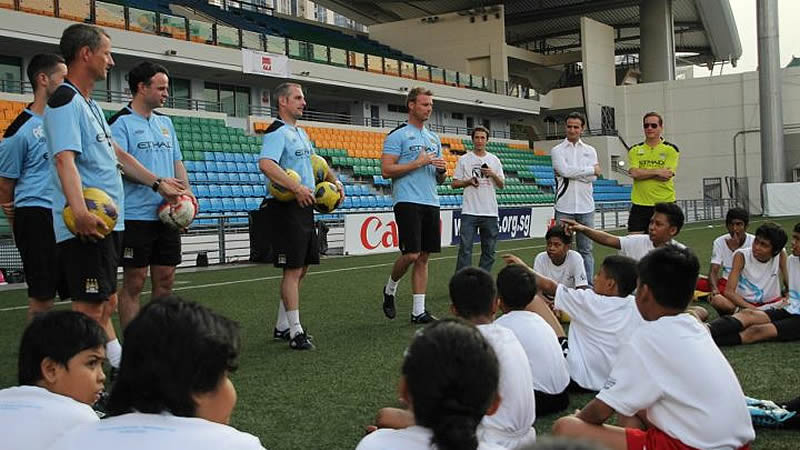 The children are drawn from poor suburbs of Singapore and this charity are on a mission to educate and offer better opportunities to them and it was clear to see the enjoyment they took from this session with Scott Sellers, Darren Bowman, Kristian Wilson, Keith O'Connor and Andy Findlay.
It was an incredibly rewarding evening at the Jalan Besar stadium with plenty of laughter from child and coach alike. Kristian Wilson commented afterwards just how much he'd enjoyed it - and it showed - as he borrowed Yvan's Jerkin' dance moves that we saw yesterday and passed them on to the kids in his charge.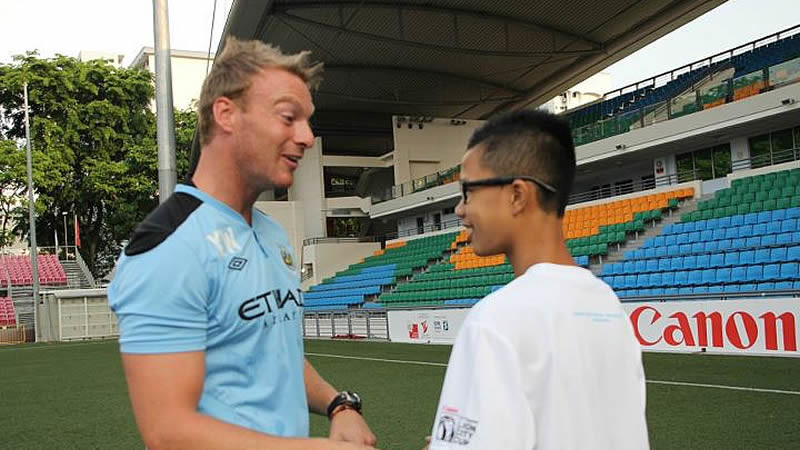 A draw will be enough to put City through to the last four and I had the chance to speak to Sazali Aziz a sports journalist from The New Paper yesterday who gave me an idea of what to expect from the opposition.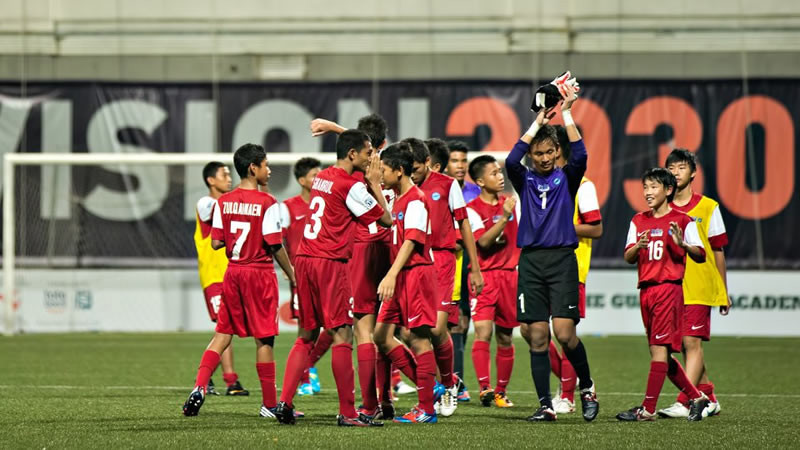 Sazali told me that the Singapore team are small physically with players possessing good technique which can be dangerous on the break but he said that he believed that City were firm favourites for the match and the tournament with our biggest competition likely to come from Porto.
Speaking again to Helmizan, Vice President of the Singapore City Supporters Club last night, he was surprised and delighted in equal measure by the similarities in playing style between this team and the first team.
Scott Sellers and Darren Bowman will be warning against complacency going into the match and hoping to see the same levels of commitment that saw them defeat Vasco da Gama and, fingers crossed, another man of the match performance from Brad McDonagh or Daniel Grimshaw in the City goal won't be required…
City will face Porto, Ajax or Singapore u16s in the semi-final if they do manage to progress. You can watch the action live on Eurosport 2 from 1.45pm in the UK, Sky channel 411 or follow our live goal updates on Twitter.