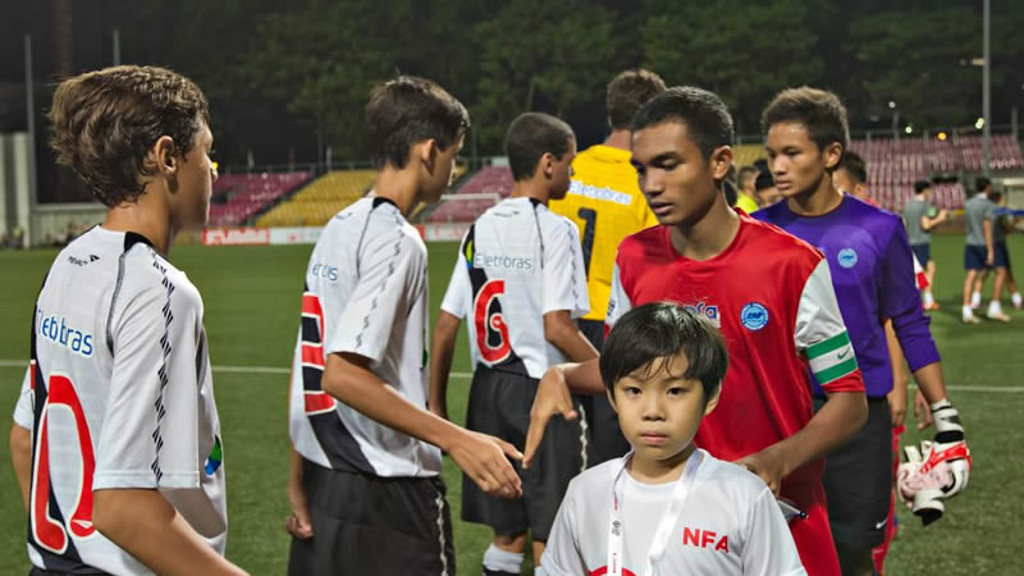 handshakes
There were wins for Singapore u16s and Vasco da Gama on the first day of the 24th Canon Lion City Cup.
It was kick-off time at the Canon Lion City Cup last night with Ajax facing Singapore u16s and Brazilian outfit Vasco da Gama playing Singapore u15s in City's Group B.
Ajax were beaten by the host nation despite taking the lead early in the first-half. Ezran Walian gave the Dutch side the lead before a Mahatir Azeman penalty and a goal from Zalfadhmi Suzliman sealed the tie in the 78th minute.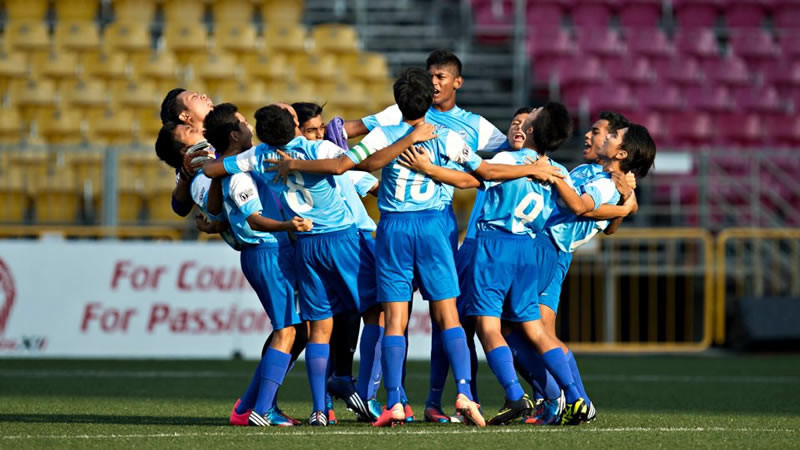 It was an open, attacking encounter with chances at both ends but Ajax will have been disappointed not to have come away with at least a point. Ajax had secured the Dutch U-15 league title and won the Dutch Youth Cup last season but were beaten by the hosts who made the most of their opportunities in front of goal.
Scott Sellers and his coaching team are mindful of the temperatures being a factor in the tournament, and they would have been interested to hear Ajax's coach Robert Haarms' post-match conference where he pointed to the longer half lengths as a cause for his team's disappointing result.
"I want to congratulate Singapore. It was a very entertaining game, and unfortunately the result was disappointing for us," Haarms said.
"However, I'm satisfied with the way we played, but we were not used to playing 40 minutes a half and as a result we lost out on fitness."
City's interest was firmly on the day's other match between Vasco da Gama and Singapore u-15s. Both teams are in City's group and there was a colourful and noisy atmosphere at the match which Scott Sellers' men watched from the stands.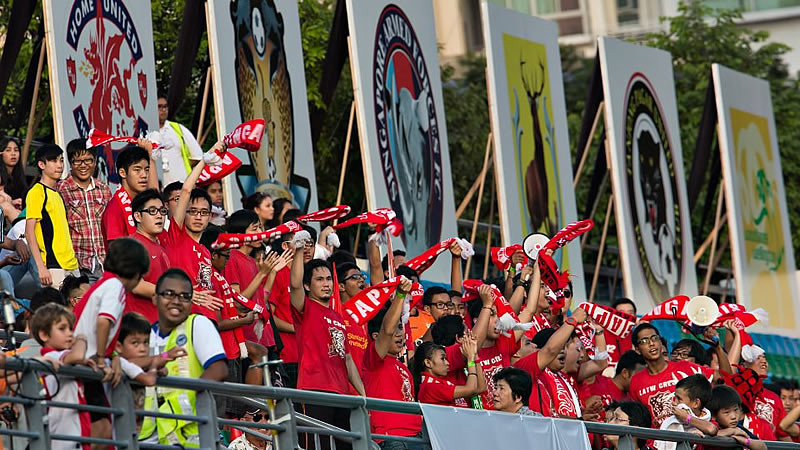 Vasco da Gama were well in control of the match but were kept at bay by a spirited and hard-working Singapore side who also showcased some attractive stuff themselves.
Sergio Bello is in charge of Vasco's squad and he warned City that his team mean business at this year's competition.
"We respect the other teams, but we go into every tournament not thinking about finishing top two, or top three, or to entertain. We always want to win," said Bello
"We've come with a strong and competitive side, and I think we can do it."
City face the Brazilian side on Monday night in the second of two matches. We'll have live updates across Twitter and bring you a match report and highlights after the game.