Academy News
1
Lion City Cup: David Brooks interview
db
City kicked off their Canon Lion City campaign with a convincing 2-0 win over Vasco da Gama in Singapore and playmaker David Brooks got the scoring under way – we caught up with him to find out how it's all sinking in.
David was a constant thorn in Vasco's side with his intelligent movement and precise passing between the lines and the sixth minute goal he scored with a composed side-footed finish was a personal landmark for the midfielder from Warrington.
"It was the first goal abroad I've ever scored so it was a good one for me but most importantly it gave the whole team confidence and relaxed the game for us to go and win fairly comfortably in the end."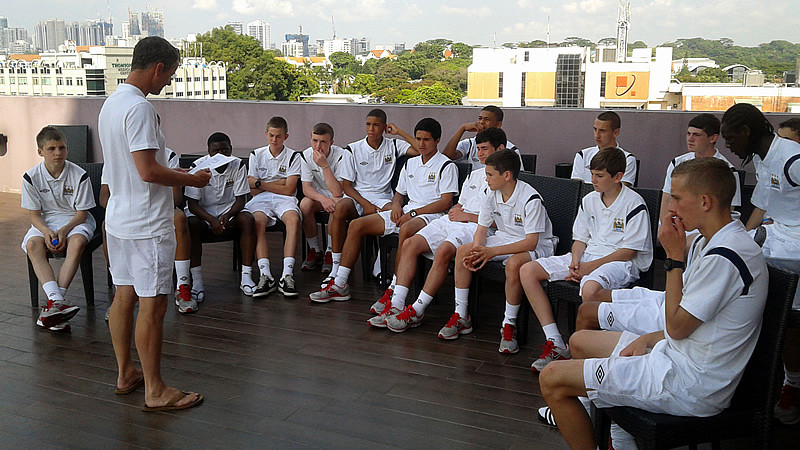 When watching David in action, it doesn't require the greatest leap of imagination to see which player in the City first team he models himself on. Blessed with a low centre of gravity, good peripheral vision and the ability to anticipate gaps in the opposition defence, the two players share more than a first name.
"I try to think of myself as a bit like David Silva, we're both small and left-footed and try to play with one or two touches to get in behind."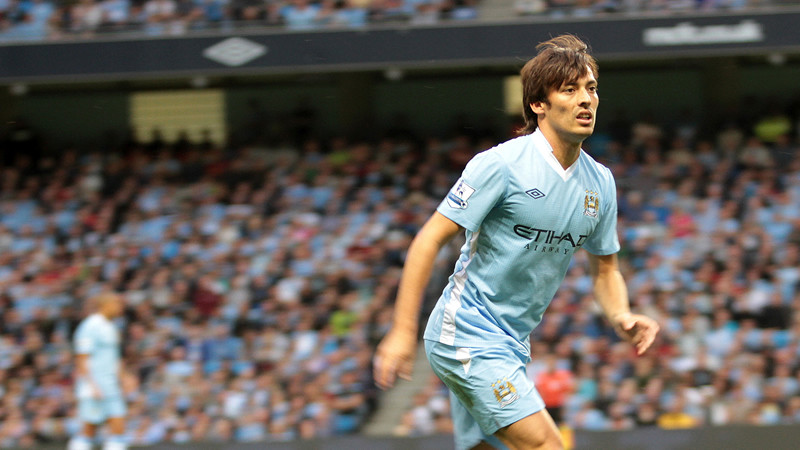 Managing the conditions was always going to be the biggest test for Scott Sellers' side but the team showed canniness to slow the game down at the right moments to conserve energy for their attacking breaks.
In the first half David's sound reading of the game was instrumental in City's half-time advantage.
"If you don't keep the ball you're going to be chasing it for long periods and so when you do get it you won't be able to hit them on the break, you'll be giving them the ball back and you'll be more likely to concede goals."
David also heaped praise on Bradley McDonagh, City's goalkeeper and man of the match. With the game delicately poised at 1-0, his shot-stopping qualities kept City in the ascendency, offering them a platform to seal the win.
"He's a very good goalkeeper his positioning was good, his reflexes were good and he made important saves at the right time which helped us win the game."
City u15s are next in action against Singapore on Wednesday at 20:45 local time, 13:45 UK time – if you want to watch the action it's live on UK Eurosport 2 (Sky channel 411).