Academy News
1
Derby is no different, says Sadler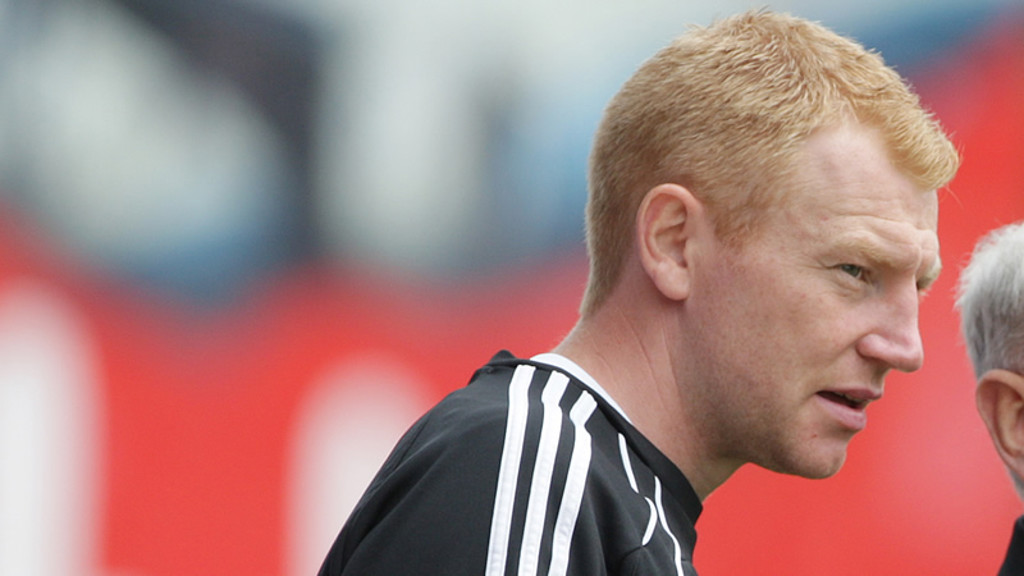 Adam Sadler
Adam Sadler insists that preparation and performance is the key to success for City's Under-18s against cross-town rivals Manchester United on Saturday.
City drew 2-2 with the Reds at Platt Lane last season but were on the wrong end of a 6-1 away defeat, a result still fresh in the memories of the players who featured that day.
But the Blues are in impressive form, occupying top spot in the Barclays Premier Academy League with just one defeat this season.
Under-18s coach Sadler, only too aware of the game's significance, stresses the importance of preparing in the same manner as for any other opposition.
He says: "City and United is always a huge affair at any level. I've played in a couple of derbies as an apprentice myself so I'm aware of that.
"But we have to make sure that they prepare as usual. If they can get that right and perform to the best of their ability, there is no reason they can't look forward to a really positive performance.
"They are young players and will want to put last season's result right. I'll be driving home the importance of being focused and making sure the performance is the best we can give.
If we can have as many players as possible playing close to their best, the result will take care of itself
He added: "I haven't looked once at the League table. For me, it's about performances. We're trying to build something - putting standards in place and maintaining those standards.
"Hard work is at the core of everything that we're doing. We try to make sure the players leave the training ground every day having learned something new or practised something to improve.
"That's the message I'm driving home on a daily basis. As long as they can do that, they give themselves a chance."