Academy News
1
FA Youth Cup semi-final details confirmed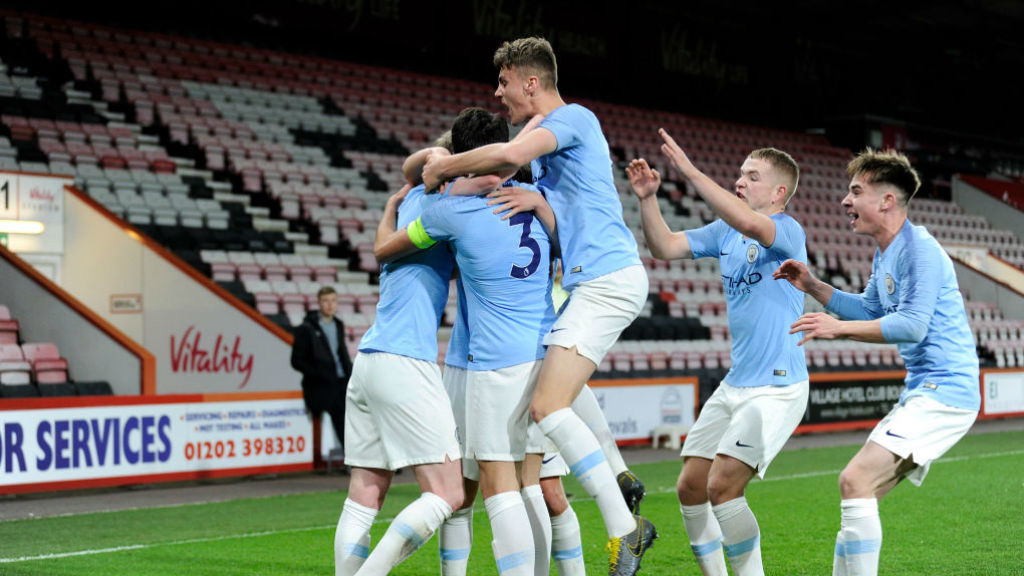 BLUES: This is how it feels to be City!
Manchester City will host West Bromwich Albion in the FA Youth Cup semi-final.
The game will be played on Monday 1 April at the Academy Stadium, with kick-off at 7pm.
The game is priced at £3 Adults, £1 Concessions and free to seasoncard holders.
The competition rules have changed this season and the Semi-Final will be one leg. The game will go to extra time and penalties if the game is tied at the end of 90 minutes.