Academy News
1
Coveney: We must push on against Villa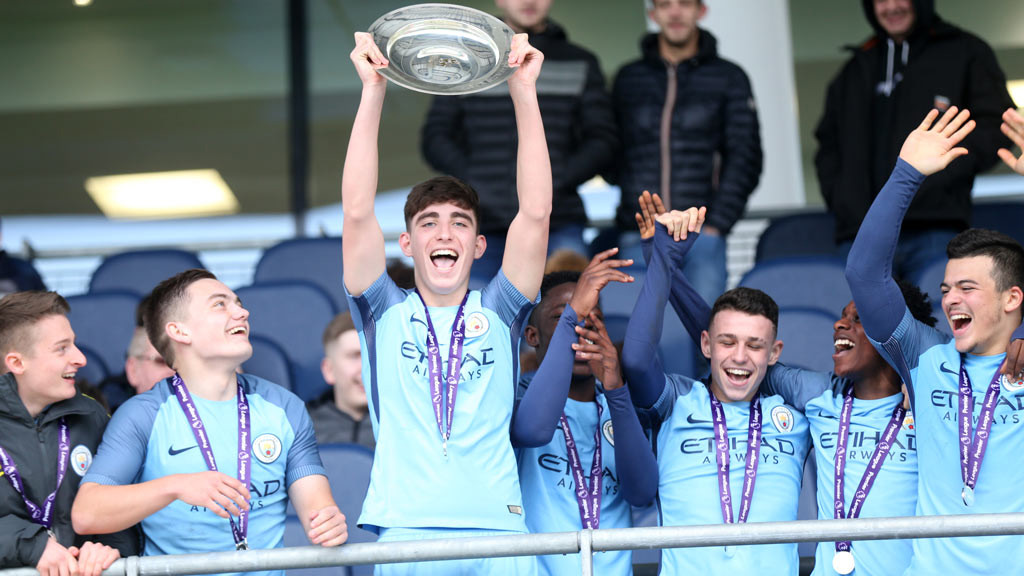 MORE TO COME: Joe Coveney is ready to kick on after Saturday's trophy lift
Manchester City U18s defender Joe Coveney has called on his teammates to stay focused if they are to achieve their goals in this season's FA Youth Cup.
After lifting the U18 Premier League North trophy on Saturday, City travel to Aston Villa on Wednesday night looking to book their place in the semi-finals.
Coveney has insisted that City still have a lot of work to do if they are to achieve what they set out to do at the beginning of the season.
The centre-back has recently returned from a long injury lay-off which has seen him miss most of the season so far but after completing 90 minutes in the victory over Middlesbrough, he is in contention to start at Villa Park.
He said: "To do well in the Youth Cup is always one of the top priorities and we've still got to meet that. To go to Villa Park, one of the most prestigious stadiums in the country, will be an incredible experience but we're there to get through to the semi-final.
"We really need to push on against Villa and make sure we get the win if we want to achieve what we're capable of."
Click here for everything you need to know about City's trip to Aston Villa...
City have been beaten in the final of the prestigious tournament in both of the last two seasons but Coveney wants to help his team go one further this season.
"There's pressure but that brings a lot of motivation. You always want to go one step further than the year before and it was unbelievable achievement last season but our side this season are using that as a driving force to go even better. It's the kind of pressure you need," said the 18-year-old.
Kick-off between Aston Villa and Manchester City in the FA Youth Cup quarter-final is at 7pm on Wednesday 22nd February. Follow live updates on Twitter at @ManCityAcademy.