Academy News
1
Dilrosun: No better feeling than scoring goals
After scoring six times in just ten appearances for the Netherlands at u16 level, Javairo Dilrosun had collected his fair share of column inches in his homeland before writing his own headlines at City.
Signed by Ajax on his eighth birthday, the winger caught the eye at every age group as he progressed through the ranks and was given the opportunity to hone his craft on the international stage while still a schoolboy.
It was while wearing the orange shirt of his country that the youngster attracted the attention of clubs around Europe, but it was Manchester that proved the biggest pull.
"Signing with Ajax was great for me and my parents," Javairo told mcfc.co.uk. "I was the golden boy of the family!"
"I was with them for eight years and then at a tournament with the Dutch squad a scout from City came to see me and he wanted me to sign here.
"I started thinking about the new facility and what a good experience it would be for me. In the end it was an easy decision and I signed for City."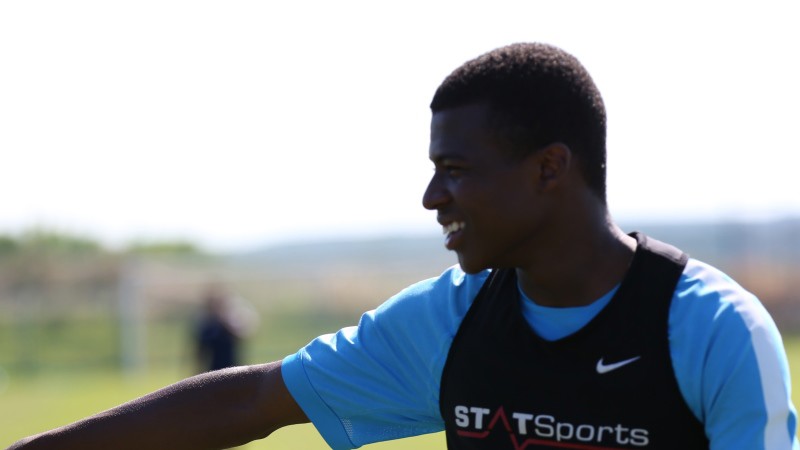 As well as the prospect of packing up and moving to a new country as a teenager, Dilrosun had to cope with a collection of appearances in the gossip columns as English newspapers speculated on the transfer.
However Javairo, who is confident speaking in English, is determined to ignore the press chatter.
He reflected: "It is difficult because I am quite young. But I am not interested in it to be honest, so I try not to read much of it at all."
One of two young Dutchmen recruited for City u18s last summer, Javairo's first days in Manchester have been eased by the presence of old friend Rodney Kongolo, and the two are enjoying playing together for the first time at club level.
"I have known Rodney for a long time now and it was nice to go with him to the same club in England," Javairo declared. "I've known him for six years because played against each other in Holland."
His first campaign in a City shirt hasn't disappointed, even by his own high standards. Still just 16 years old, Javairo has already ensured his name is a regular one on Jason Wilcox's u18 teamsheet, and his performances on the left have attracted plenty of attention from Patrick Vieira.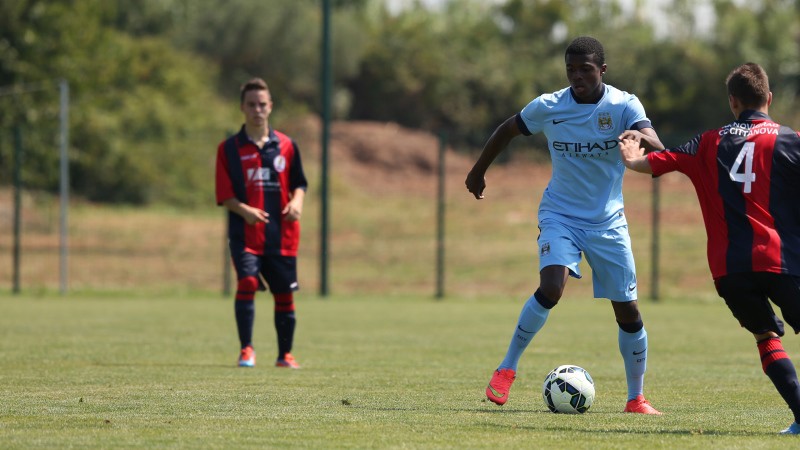 A winger who possesses bags of pace, a dangerous cross and a keen eye for goal, the young Dutchman has been handed his chance to impress as part of a competitive u19 UEFA Youth League squad and was named on the bench for the u21s against Benfica – all before he can legally get behind the wheel of a car.
While he admits to pride on his progress so far, Dilrosun has his sights set even higher – on regular goals and minutes for the higher age groups, after getting a taste for success in European competition when he set up Thierry Ambrose against CSKA Moscow.
Said Dilrosun: "It is good for my confidence [to play for the u19s] and good for my game. But now I want to play for longer and score goals.
"It was a nice feeling to get the assist, I came in against CSKA and we were up 3-2, and I got the ball from Olivier, passed the keeper and set it up for Thierry."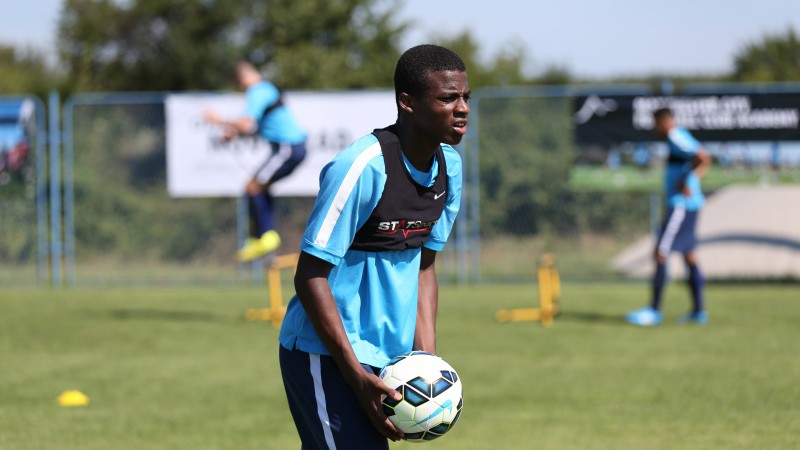 However, while Wilcox remains his full-time coach with the u18s, the youngster is keen to take advantage of learning from a man who won a Premier League title while plying his trade on the wing.
"Jason Wilcox is a good coach and he helps me a lot with crossing and movement," he stated. "I like him a lot. It's good for me because he used to be a winger as well!"
While setting up others remains a crucial part of his developing game, he's always keen to test the opposing keeper whenever the opportunity presents itself.
He added: "To score is the best feeling in football. It's great!"