Academy News
1
Barker wary of so solid Crewe
Brandon Barker says City's Under-18s will approach Monday evening's quarter-final tie with Crewe with extreme caution.
The young Blues were eliminated at the fifth round stage last season, losing to eventual losing finalists Fulham 3-1 and Barker vividly recalls the disappointment that night.
"I refuse to take anything for granted especially with this being my last year in the competition," said Barker. "I saw the looks on the second years' faces last year knowing that they can never play in this competition again.
"It made me feel really sorry for them and I don't want to be in that position myself."
Barker believes City are in good shape ahead of the clash with Crewe having beaten Schalke on penalties in the Uefa Youth League recently – and are prepared for a similar outcome against The Railwaymen if need be.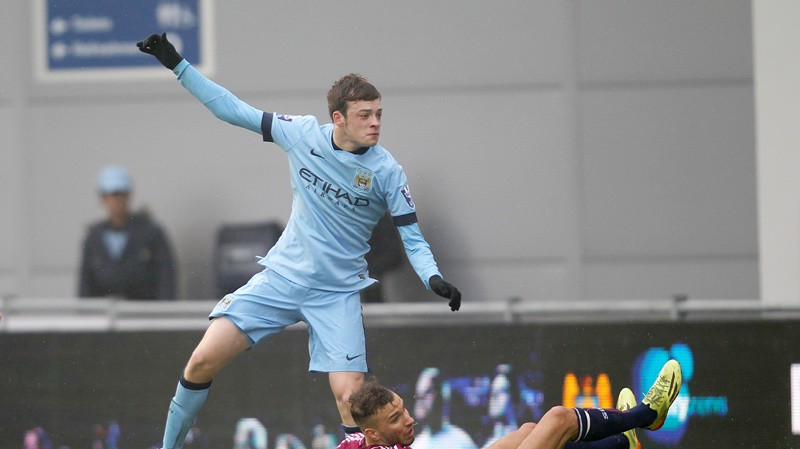 "I think it was massively important that we went through in the Youth league because we are now used to that big knockout game feeling after going into such a big game against Schalke," said the City winger.
I think it was good that we know what penalties feel like and that we've won a shootout which gives us extra confidence

...Brandon Barker...
"I'm expecting Crewe to be a good side because they have knocked out three very good teams. But we don't care who we face, we're not looking at who we could get, we're just taking each round and each team as it comes, and looking to play well and win."
City know they will face Leicester in the semi-finals if they progress on Monday and Barker admits the Blues are under the spotlight as one of the tournament favourites – but reckons Jason Wilcox's side are strong enough to cope with anything.
"It brings a lot of pressure but I think the players can deal with it," he said. "For the last four years we haven't got past the fifth round and this year we've done it. I think everyone is confident but we'll have to wait and see.
"We are at home and will be well supported. It makes a massive difference to have the fans in the stadium and gives us an extra push.
"Our supporters have been fantastic in every round and every game that we have played at the Academy Stadium.
"I'd just like to thank them and hope to see a lot of them there on Monday. It means a lot to see them and we always speak about it after the game, how good were the fans and how much it helped. It's unbelievable."
---
MCFC U18's v Crewe Alexandra
Monday 2th March
Kick-off – 7.00pm
Tickets for this game are priced from:
Free for all Seasoncard Holders and Cityzens Members*
£3 Adult
£1 Concession – Junior (Under 16) and Over 65s