Academy News
1
Wilcox aiming to end the season on a high
mcfc
City under-18s coach Jason Wilcox expects his young team to impress the watching crowds at the HKFC Citibank Soccer Sevens, as they look to finish the season in style.
The Blues are fielding one of the youngest squads in the tournament, with the ten players drawn exclusively from Wilcox's under-18s side which topped the Premier League North Division by eight points. They went on to reach the playoff final, but were unfortunate to finish as runners-up to Everton at Goodison Park.
City are now seeking to round off the campaign by improving on last year's Soccer Sevens debut, when Wilcox was part of the coaching staff in Hong Kong as City were knocked out by Rangers in the quarter-finals.
There is an early chance for City to avenge that defeat, as the boy Blues are pooled with Rangers, Hong Kong First Division club BC Rangers and Singapore Cricket Club in Group C on Saturday, with Wilcox hoping to finish the season on a high in Hong Kong.
Wilcox declared: "We were extremely disappointed to lose the U18 final, but I'm really, really proud to be the coach of what has been a really excellent season for them in terms of development. They've grown as a group and the Soccer Sevens finishes the season nicely, so we're hoping to put on a good show.
"We've very young – extremely young, actually – but I'm sure that fans will enjoy watching them play because we've got some really talented players with a lot of flair."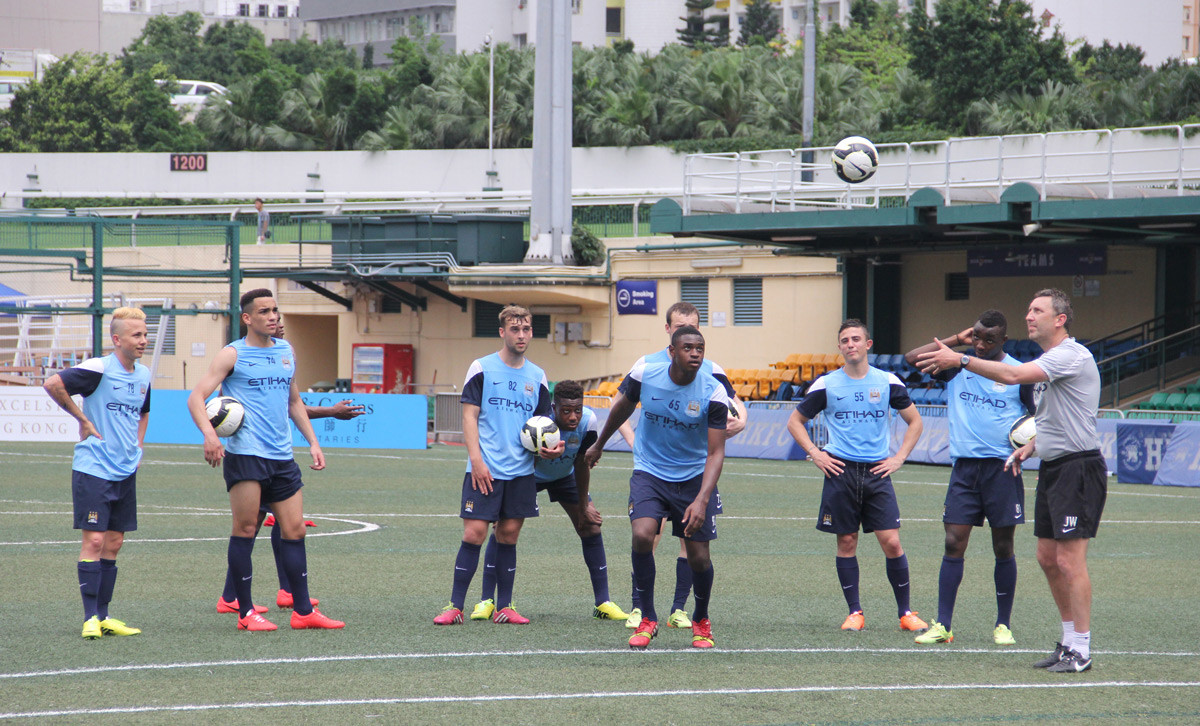 Wilcox believes his teenage stars suit the fast pace of the seven-a-side event, which features 16 teams in the Main Tournament and 12 sides in the Masters.
"This event's a really good format; an interesting format. Have we got players who can deal with one v one situations? Yes. Have we got players who can get around the pitch? Yes. Have we got players with pace? Yes," the former England international argued.
"Even our defenders are comfortable on the ball and they like to attack. We're a very attacking side with a lot of individual flair, right the way through the nine outfield players. We've got a lot of creativity one v one and that's what you need. That's something we've got in abundance.
"We've got a lot of quality, but then again they've never played this format before and we've not had a great deal of preparation time because we got to the U18 final. I'm looking forward to seeing how they adapt to the situation."
Although his side are younger than most of the other British sides, Wilcox believes there may be a benefit in his side all being drawn from the same team.
"It's certainly an advantage," he said. "When you've got a squad that's a mixture of Under-21 players, first-team players and Under-18s, then you've never really worked together as a group. Our lads have been together all season, they know me as a coach and what I expect."