Academy News
1
Academy keeper shining between the posts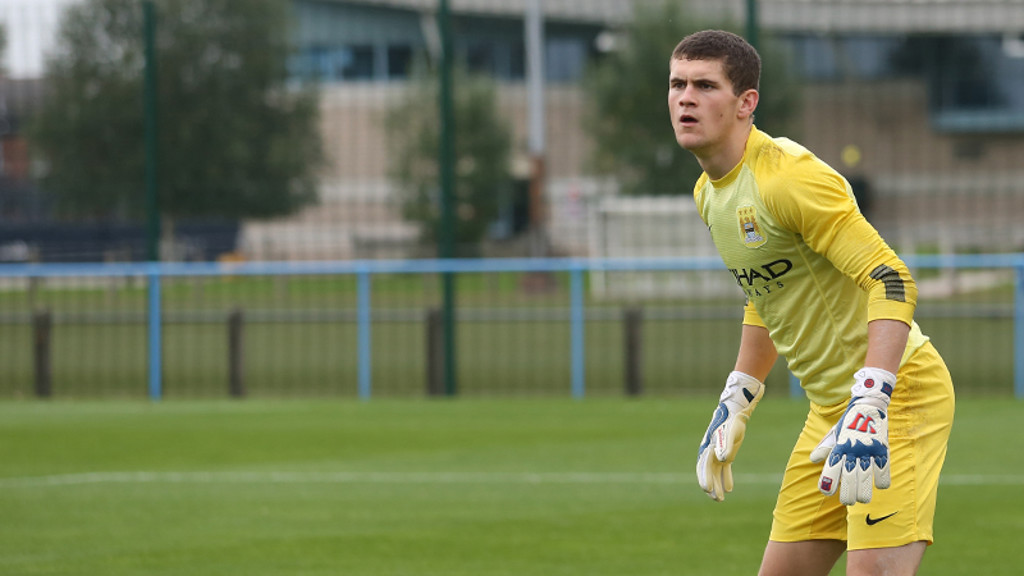 Billy O'Brien
Academy goalkeeper Billy O'Brien has an innate connection with his defenders – he began life as a centre back.
A naturally gifted athlete, he had just 18 months of experience in his new position when he was plucked from his local side at the age of 10 to join City.
He revealed: "I started as a centre back when I was 7 or 8 years old - I was brilliant of course," he joked.
"I was playing for my local team, Radcliffe Borough, and one day I thought being a goalkeeper looked fun – it was as simple as that!

...Billy O'Brien...
"I asked to go in net at Radcliffe Borough and they wouldn't let me, so I left there that week and I signed for a local Sunday team - Radcliffe Town. I played in net there for about a year and a half and then I was scouted by Manchester City."
Now 18, the Bury-born keeper signed on as a scholar at the club in July 2012, and Billy admits the process was rather more protracted than he would have liked.
"Honestly, it was a relief to be told the news because I had a long delay in finding out if it would happen for me. Everyone else was told in the November and I was given a maybe. I had to wait, but I did well when I came back into the side after an injury and was offered a scholarship the following February. I don't know what I would have done otherwise!
"At the same time I was over the moon of course. We'd just beaten United on the same day too, so it was a great day all round!"

...Billy on signing his scholarship with City...
Billy has now claimed the no.1 shirt as his own for Jason Wilcox's high-flying under-18s. A stunning run of ten wins on the trot catapulted the side to the top of the league, and although the goals have been flying in for the boy Blues, O'Brien has been called upon on many occasions to make vital saves.
Strong performances in a City shirt have led to deserved recognition in the international arena, and the stopper is now a regular for Wales u19s, although his career for the Dragons has been far from straightforward.
He explained: "I was so happy to finally get a call-up for Wales. They didn't know I was eligible to play for them until last year! I could have played for the u16s, u17s and u18s, but I wasn't called up until the u19s – although I'm playing a year up.
"We played Northern Ireland on my debut and we won 3-0, so it was a good start. Now we've qualified for the u19 Euros so I'm buzzing! We qualified on goal difference right at the end, so it was crazy. Looking back, I wouldn't change it though."
A popular and lively character, Billy was an obvious choice to feature in CBBC's special series, VIP people. The programme followed the Wales youth international and the team of coaches and staff at the Academy to reveal the hard work that goes on behind the scenes to train and prepare a young keeper to take his next steps up the footballing pyramid.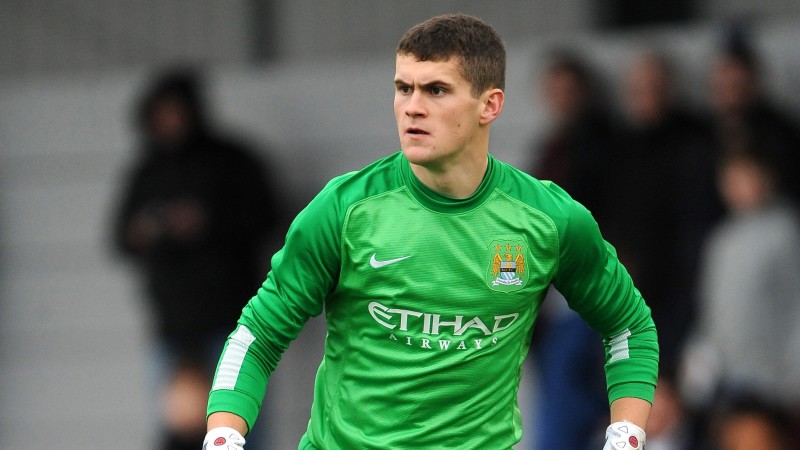 "At the start it was brilliant because it was so different to anything I'd ever done before," he remembered. "Towards the end it did get a bit frustrating because they were literally everywhere I went. Once, I hadn't had a day off in about ten weeks because I had been training with the reserves on a Sunday, and on my first day off they came round to my house to do some green screen filming!
"Looking back it was all worth it, and I was really pleased when I saw the programme. It was great fun, really.
He added: "I definitely felt extra pressure to perform in games and training while the cameras were on, though. We had a bleep test one day and I felt a lot of pressure to do well in that too."
Pressure is a word young footballers learn very early in their careers, and goalkeepers take a larger share of the load. The spotlight shines on the man between the posts with an extra intensity, but Billy is keen to point out that doesn't change once a player leaves the academy system behind.
"I don't think we experience pressure any differently as young keepers," he argued.
"In our position, if you make a mistake it's usually a goal but that's the same for every goalkeeper at every level, and you need to learn how to deal with that very quickly."

...O'Brien...
But O'Brien believes he has an advantage over his counterparts at other clubs around the country as he continues his development, because he can watch and learn from one of the very best.
He said: "For me, on his day, Joe Hart is the best of the world. I have been lucky enough to train with him now and then, and even just seeing him around the place is exciting. It's brilliant to have him here."
---
CITY v WATFORD: With great family prices for the FA Cup 4th round tie with Watford on 25 January (3pm kick-off), the Blues are expecting another bumper gate for the visit of the Hornets
Last season, almost 47,000 packed the Etihad Stadium for the FA Cup third round tie with Watford and with kids prices starting at just £1 and adult prices starting at just £15, demand is likely to be high as the Blues look to progress to the last 16 of a competition that has seen City feature in two Wembley finals in the past three seasons.
Don't miss out – details here