Academy News
1
Young blues strike twice to slay Dragons
City u18s returned to winning ways with a 2-1 victory over Wrexham in the Welsh evening sunshine.
First half strikes from Isaac Buckley and Manu Garcia were enough to slay the Dragons and ensure they got back in the winning saddle at the Racecourse Ground.
Jason Wilcox's men were aiming to bounce back after going down by a single goal to Rhyl on their last trip to Wales just four days ago.
In Wrexham, City were facing a group mainly comprised of youth and development players, but striker Nick Rushton has already cut his teeth with the first team and his experience was a tough test for Cameron Humphreys and Nathaniel Oseni at centre back.
Fresh from a valuable week away in Germany with the u21s, Sam Tattum and James Hardy were restored to the starting line up, while Buckley was tasked with leading the line with the support of Garcia tucked in just behind.
A crisp field of green unsullied by months of competitive football awaited these two teams and the few hundred spectators on a balmy evening in North Wales, but it was a scrappy start from both sides with little goalmouth action for either side in the opening 20 minutes.
Joe Newton headed over the top for the hosts, while Rodney Kongolo misdirected his headed attempt into the sky not long afterwards.
Garcia and Buckley showed flashes of a very promising connection on a number of occasions, and were agonisingly close to linking up well in the Wrexham area on 25 minutes only to run into some traffic.
The duo were rewarded just minutes later, when Garcia executed a cute turn to lose his marker amid a crowd of players to feed Buckley, who maintained his composure to tuck the ball past the outstretched Kieron Wolland and into the corner of the net.
Wrexham struggled to create many opportunities in response, and squandered a number of free kicks in dangerous areas, with Charlie Albinson able to collect comfortably on several occasions when the hosts should have probably done better.
In a half of limited chances City were clinical, and doubled their lead on the stroke of half time with only their second attempt on target, with Garcia deservedly getting his name on the scoresheet after a positive half.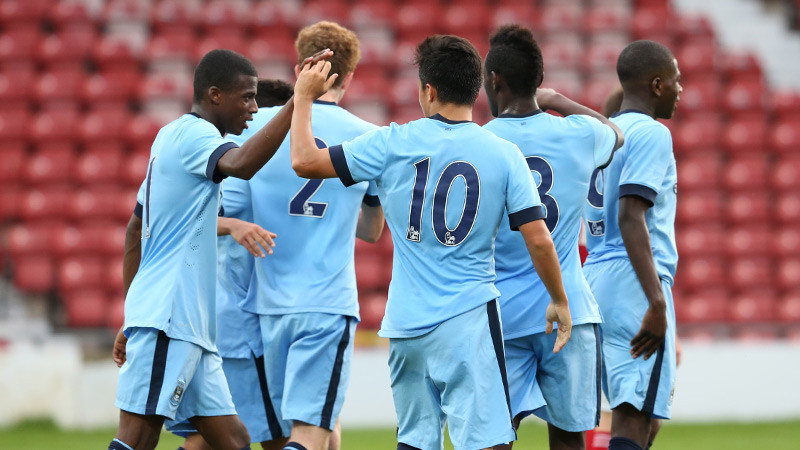 The Spaniard's perfectly-placed effort gave Wolland little chance after some excellent build up down the right from those in blue.
Wrexham emerged the quickest from the starting gates after the half time break and the boy Blues came under increasing pressure. Oseni did well to step up and intercept possession with Wrexham looking to overload the City defence, while the Dragons blasted some distance off target from a free kick in a central area.
However, the momentum was building for the Reds and they took the lead after 55 minutes, when City failed to deal with a free kick from the left hand side and the ball somehow found its way through a congested area and into the net – James Etherington wheeling away in celebration after claiming the slightest of touches.
A slew of second half changes did hamper the Blues' rhythm as Wilcox seeks to give all his players the necessary minutes to start the competitive season on top form, and Wrexham sought to take advantage.
Albinson needed two attempts to deal with a swerving ball into the box, while substitute Marcus Wood did well to make a well-timed tackle and halt two advancing Wrexham players in their tracks down the right hand side.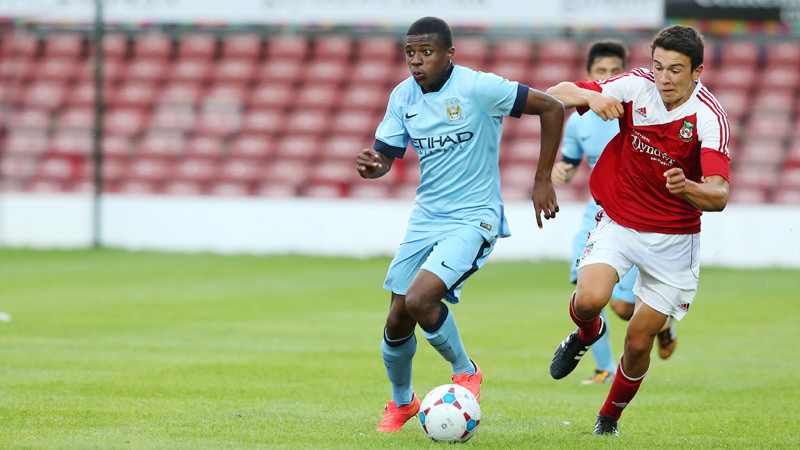 Dilrosun and Faour both had chances to extend the lead but saw their shots blocked by powerful Wrexham defenders, and Albinson had a lucky escape at the other end when he charged well out of his area and his header fell straight to a Red shirt – who luckily snatched at the chance and the ball flew wide.
The keeper atoned for his error within minutes, making an excellent stop with his legs when one on one to preserve the slender lead, and the City defence remained stoic in the face of a late onslaught from their opponents.
But this young squad showed good character to weather the storm and Kongolo might have had a chance to have the final say but he was taken down from behind after a powerful run that took him half the length of the field.
In the end, City were clinical and showed good promise and fitness levels with competitive football less than two weeks away.
The young Blues now conclude their pre-season adventures with a home assignment against QPR on Saturday.
CITY: Albinson, Tattum, Wassi (Oliver 59), Oseni, Humphreys, Kongolo, Hardy (Trialist 68), Trialist (Wood 59), Garcia (Holland 71), Dilrosun, Buckley (Faour 68).