Academy News
1
Euros heartache for Academy duo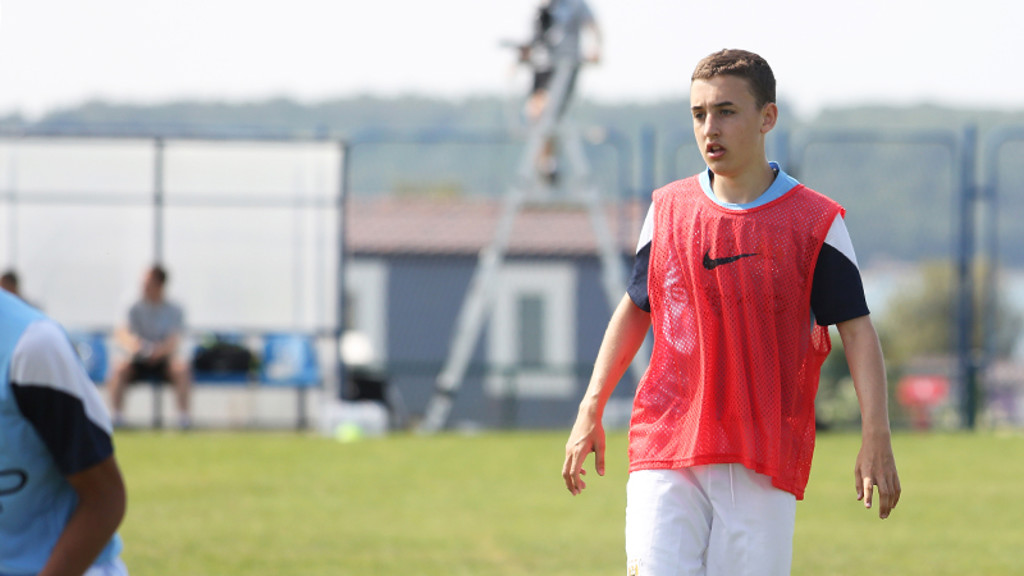 Tom Holland
Tom Holland and Martin Samuelsen both faced bitter disappointment as the Republic of Ireland and Norway failed to qualify for the finals of the u17 European Championships.
Both Academy scholars have been heavily involved for their national sides at every stage of preparation and the initial qualifying rounds, and were aiming to take the next step to the finals in Malta.
The format made it tough for both teams, with only the eight group winners earning a place at the finals tournament in the summer.
Irish midfielder Holland has been a regular for Tom Mahon's squad, and completed all 90 minutes in Ireland's opening game with Serbia. Unfortunately, he could not prevent his side going down 2-1 to the hosts, and was not involved in the subsequent 3-0 loss to Germany.
However, the City man returned to the starting line-up for the final game with Georgia and shone in the centre of the park. He set up his country's first goal from a corner, and was heavily involved in the build-up of the second as part of a fine display. Unfortunately, Ireland had to settle for a draw after conceding two late strikes.
International tournament experience is sure to benefit both players as they look to make the grade with City in the coming years.