Academy News
1
Goal machine Thierry Ambrose firing for the Academy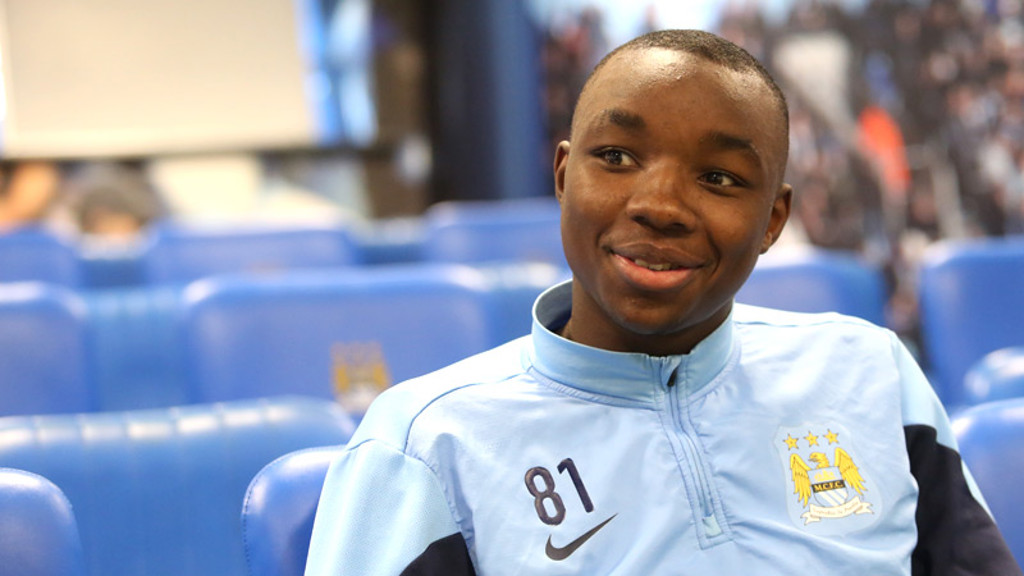 Thierry Ambrose
With 19 goals to his name so far this term, Thierry Ambrose has had an explosive start to life at the City Academy.
Arriving from Auxerre in July 2013, after an initial period of adjustment the Frenchman had forced his way into a competitive starting XI by October, and is now a regular feature on the under-18 teamsheet.
"The first month was difficult for me, adapting to a new city, a new club and English football, but after a while it gets better," he declared.
"It was easier to make the move to Manchester because my brother, sister-in-law and two nephews came with me. I didn't have to go and live with another family like some of the other boys who are not from here have to do.
"I like Manchester though – I like to go shopping with my sister-in-law. The shopping is great!"
Born in Sens, Thierry began playing for Auxerre at the age of five, although he started his career in the number 10 role. Capped for France at under-16 level, his all round game caught the eye, with the youngster setting up five goals in seven matches.
"The football is more aggressive here in England, that is the main difference from France."
Established as a striker for City, after scoring his first goal for the Blues in September, the confident youngster predicted a first hattrick ahead of November's clash with Blackburn – and he was right!
He said: "I felt good ahead of the game, so I thought I would score. But I knew I had to start the game very well and feel good during the game, so I said I would score and I did. It was a special feeling to score my first hattrick for City.
"I also scored two against United which was fantastic. I understand how important it is to win those games, so to score feels very good for me.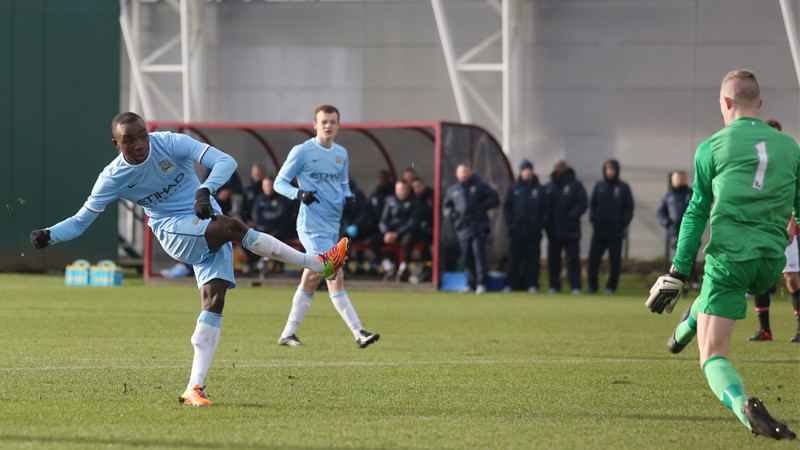 "I would really like to score 25 by the end of the season. But it's only because of the skills of all those around me that I am able to score so many goals."
Thierry is clearly enjoying life at City, and he has no regrets about swapping France for Manchester.
"I chose to come to City because the club's project is really interesting to me, and it is one of top clubs in Europe," he revealed. "I hope that I can develop and improve as a player, so I can advance my career and one day play for the senior French national team."
It seems the move is already helping Ambrose to realise his ambitions. He has already tasted European competition in his debut season as an Academy Scholar, part of Patrick Vieira's under-19 squad for the UEFA Youth League.
The team is packed with older players, but Thierry impressed compatriot Vieira sufficiently to be involved in four out of the six group stage fixtures, and he won a starting berth in the last 16 clash with Atletico Madrid.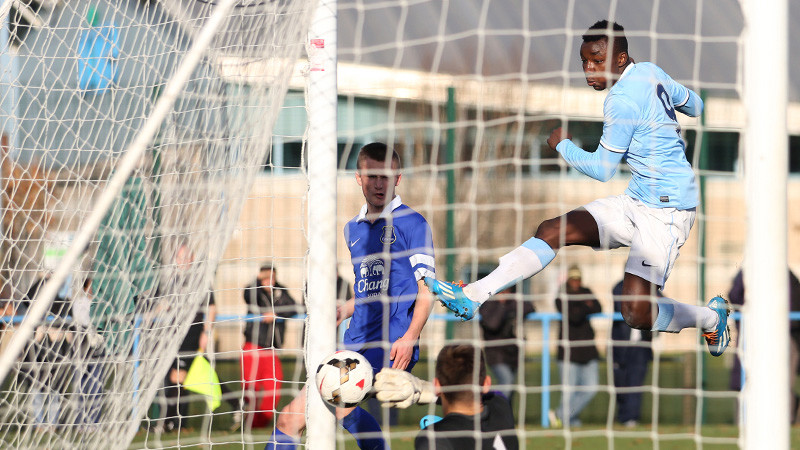 "It's not so difficult playing in the UEFA Youth League with so many older players because there are other French players in the EDS who help me a lot," Thierry explained. "And in the under-18s, Yvan Wassi helps me too."
His performances for City have also led to further recognition on the national stage – the young Blue has been called up to France under-17s as he continues to progress up the footballing pyramid for Les Bleus.
He said: "Playing for France is really important to me. It's my dream."
An avid user of twitter and instagram, Thierry enjoys being able to interact with City fans around the world through social networks.
He revealed: "The fans say really nice things to me. Especially after I scored two against United, I got lots of great messages! I love talking to the fans."