How to renew your Official Cityzens Membership
Step-by-step guide for updating your Membership autorenewal, and manually renewing your official Cityzens Membership 
Step 1: Login to your account
Step 2: Select 'Memberships' from the menu, as shown on Desktop and Mobile below.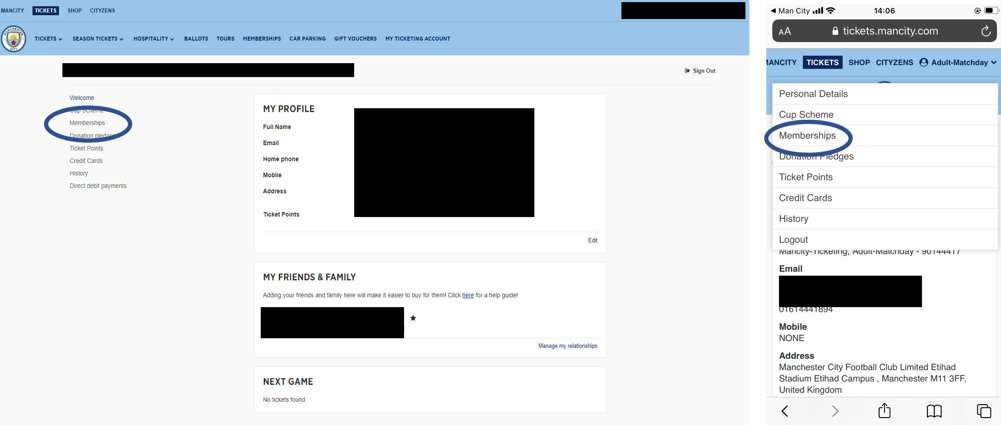 Step 3: Click the tick box of the membership you would like to renew, then click 'Manage my Membership'.
Please note: If you are within 30 days of your expiry date, you will not be able to change your autorenewal credit/debit card details. You will need to renew manually as shown from Step 5 onwards.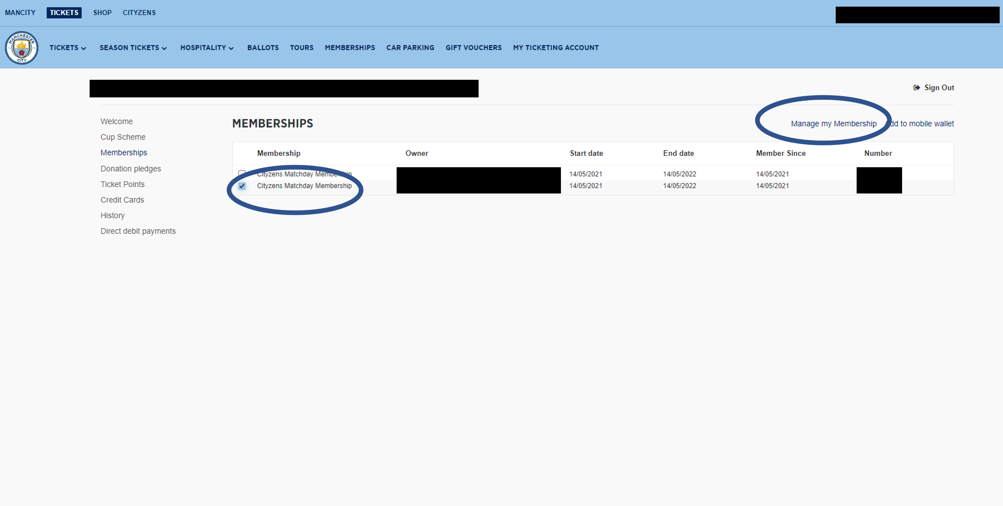 Step 4: If you are more than 30 days out from your expiry date, you can update the payment details registered against your card by clicking 'Add New' as shown below. Once updated, your membership will be renewed automatically against the updated payment details, on or around the date of your membership end date.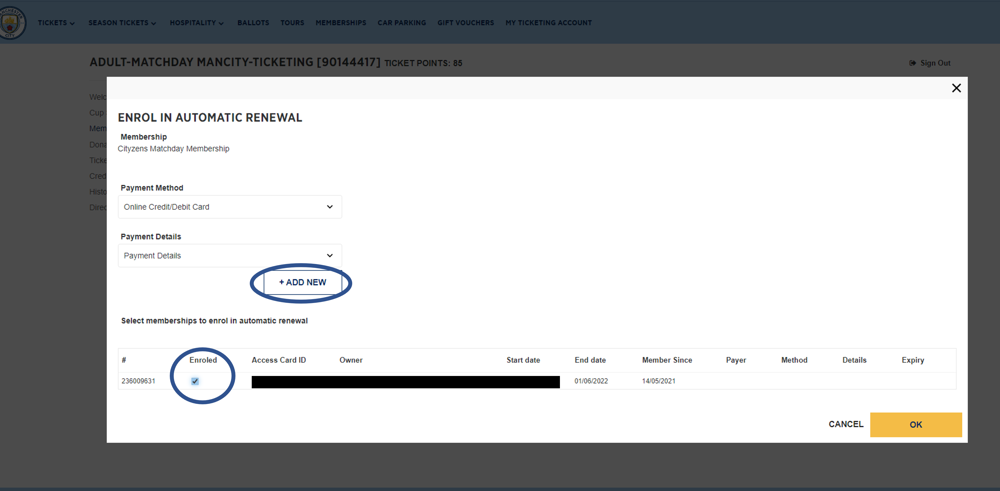 Step 5: If you more than 30 days from your renewal you will be shown the below message when clicking 'Manage my Membership'. To change your payment details you will need to renew manually by clicking 'renew your membership manually'.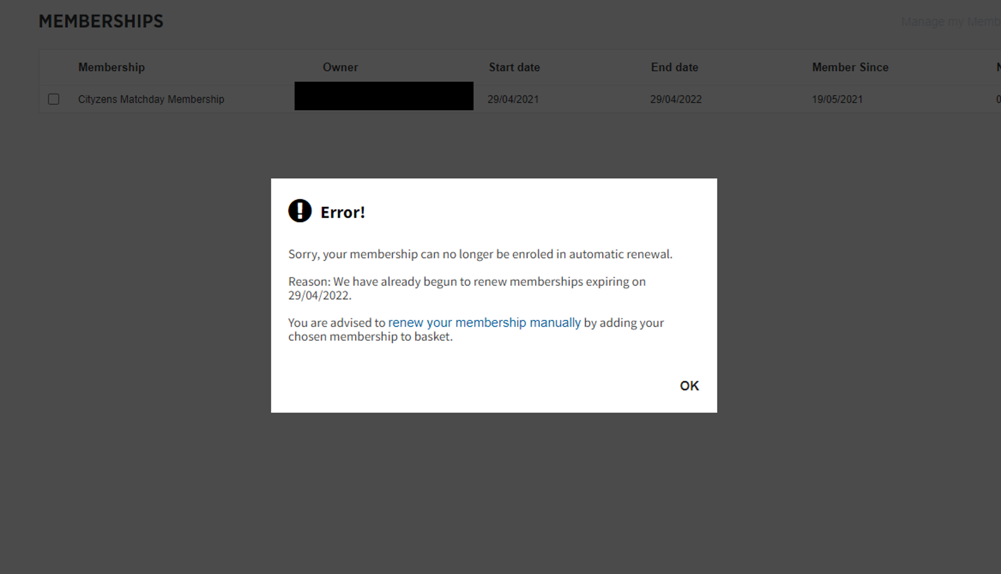 Step 6: To continue renewing manually, you must click 'Add to Basket' of your chosen membership type.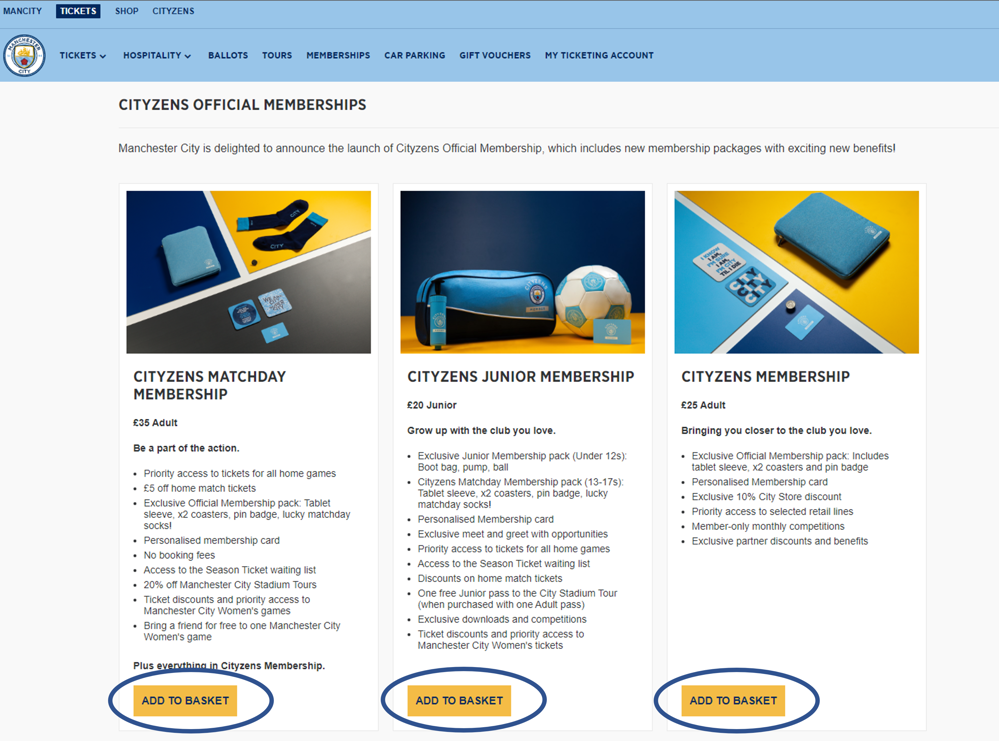 Step 7: Then click 'Renew' and follow the purchase steps to complete your renewal.