THIS IS OUR CITY. THIS IS OUR STORY.
THIS CITY. THIS IS OUR CITY.
WHERE WE HAVE STOOD TOGETHER
THROUGH STRUGGLES.
THROUGH TRIUMPHS.
AND THROUGH MOMENTS THAT HAVE DEFIED BELIEF.
NOW THIS CITY STANDS ON THE BRINK
OF MOMENTS THAT WILL DEFINE IT.
FOREVER.
MANY BLUE MOONS AGO, WE STOOD WITH EUROPE'S ELITE.
THROUGH THEIR UNWAVERING SUPPORT,
MEN WITH VISION, WOULD HAVE US STAND THERE AGAIN.
YET IN THE WAY STOOD THE GIANTS OF THE GAME.
THE LESSONS WERE HARSH.
THE EXITS WERE PAINFUL.
MOMENTS OF MAGIC AND INSPIRATION
COUNTERED BY MOMENTS OF COMPLETE DESPAIR.
THEN CAME PROGRESS AND HOPE.
THERE WERE MOMENTS THAT CALLED FOR HEROES.
AND MOMENTS WHEN HEROES WERE CALLED.
PRIDE STRENGTHENED US
PASSION CARRIED US.
AND WE CAME VERY, VERY CLOSE.
WE NEEDED SOMETHING, SOMEONE,
TO REIGNITE THE BELIEF.
A DIFFERENT APPROACH.
A SWASHBUCKLING STYLE.
THOSE WHO ONCE MESMERIZED,
WERE NOW IN TURN SPELLBOUND.
THOSE WHO ONCE CONQUORED
NOW IN TURN LAY DEFEATED.
YET STILL THE GODS WOULD NOT SMILE,
THROUGH UNFORGETTABLE MOMENTS THAT
LINGER FOR A LIFETIME.
THE OPENING SHOTS
THE IRRESISTABLE FORCE.
THE SECONDS EBBING AWAY.
GLORY SNATCHED FROM DEFEAT.
FREEFALLING FRENZY.
THEN TIME STOPPED.
FOR A MOMENT OF UTTER, DISBELIEVING DESPAIR.
WE WERE INCHES AWAY. 
THE QUEST GOES ON.
BUT NOW, NOW THERE IS
COURAGE, RESILLIANCE AND NERVE.
MOMENTS OF BEAUTY AND BRILLIANCE
WE STAND BEHIND THE CALM OF A COLLOSSUS
EVERY BODY ON THE LINE
EVERYBODY AS ONE
IN THE BELIEF THAT THE MOMENT HAS COME
THIS IS OUR TIME
THIS IS OUR CITY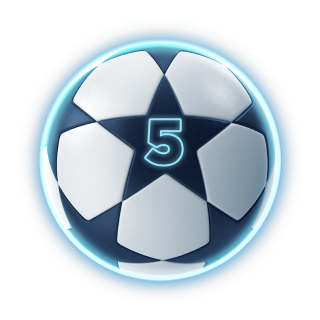 UEFA Champions League final
We will have full coverage of Saturday's game right here on ManCity.com. 
Live text updates will begin in our Matchday Centre from 17:00. 
And our We're Not Really Here live show will get under way at 18:30. Nedum Onuoha, Kevin Horlock, Paul Dickov are our guests in Porto, while Shaun Goater and Gareth Taylor will be back in the studio in Manchester. 
Highlights are available from midnight - and CITY+ subscribers can watch a full 90-minute replay, too.