Cityzens Giving is back and you have the power to decide how £400,000, donated by City Football Group its partners, is split between six community football projects across the world.
£400,000. SIX CAUSES. YOU DECIDE.
In Cape Coast, Ghana, Young Leaders are using football to help educate young people about health and hygiene issues as part of the Kicking for Change project.
Ghana is one of Africa's fastest growing economies and has made significant progress in reducing poverty. However, more than 60% of the population still lack access to safe drinking water, leaving them vulnerable to water-related illness and disease.
This can affect children's education, especially girls, as they often have to walk long distances to collect water, making them late for school, or they are absent due to illness from waterborne diseases.
Fatimatu and other Young Leaders from Cape Coast believe that football can provide a solution to this.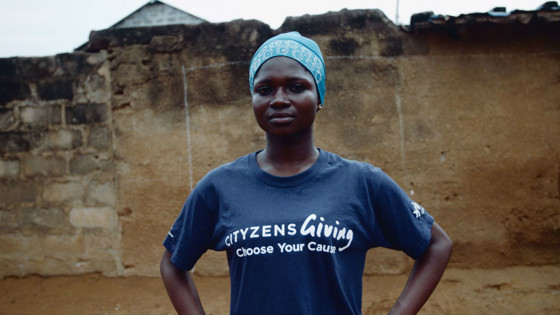 This project will use football to teach children about life-saving water and sanitation education, keeping them healthy and in school, and will be combined with equipment to provide clean water access to the local community.
Fatimatu, 20, believes football can bring about change for children within her community.
"Football has really changed my life tremendously. I always dreamed to help young girls in my community and this project will help children stay safe from illness.
"We use football to teach children about drinking healthy water, regular hand washing and staying away from germs.
"If you want to be a footballer you need to stay healthy and strong and be educated as well."
This project is delivered in partnership with Play Soccer Ghana, and generously supported by Xylem.
You can now vote to support the Kicking for Change project in this year's Cityzens Giving campaign at www.mancity.com/cityzensgiving