Steph Houghton is hoping City can go into the UEFA Women's Champions League second leg with Real Madrid on Wednesday.
The second round tie is finely balanced at 1-1, and the City skipper believes another week of training, plus the 4-0 win over Everton, will have sharpened up the squad's fitness for the return against the Spaniards.
"To have gone there and played some of the football we did was encouraging," said Houghton.
We showed glimpses of what we can do, although we were gutted not to have come away with the win after conceding in the last minute.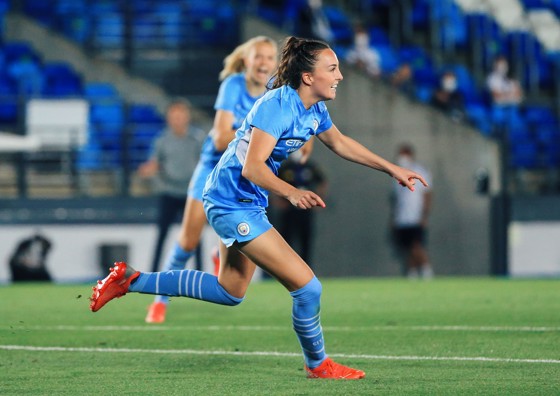 "Some players had only had six or seven days of preparation so we had to be realistic in terms of where we were compared to where we want to be."
City have been busy during the summer, with several new additions arriving at the Club.
Houghton has been impressed with the new arrivals and believes they will be a massive help this season.
"They're doing really well," she said.
"It's a big part of this football club – bringing quality players in. We have six new faces – all quality players with different experience.
"Ruby is a young, up-and-coming player, while Vicky has been there and done it. Then, there's the Australian girls, plus Bunny and Filippa. It's nice to have them with us.
"They have all fitted straight into what we're able to do as a team and they're all really good people. Hopefully, they feel part of the City Family straight away.
"We have a really strong squad this season and when there are so many games, it takes everybody to chip in to hopefully get the success."
City's FA WSL campaign started in style at Goodison Park last weekend, with a 4-0 win played in front of nearly 6,000 fans just one of many high profile matches at Premier League venues.
With a new TV agreement in place, Houghton expects this to be a huge campaign in England for the women's game.
"To get a TV deal with the likes of Sky Sports and the BBC is fantastic for the women's game," she said.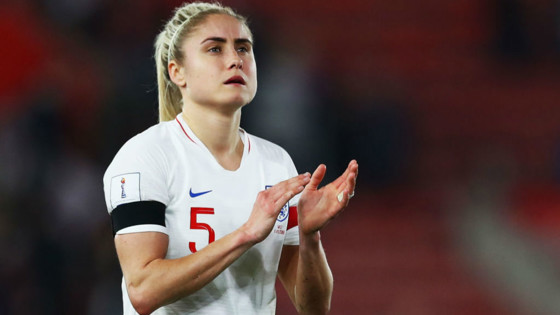 "It's been something we've been crying out for. Now, it's just about making sure the fans have the dates in their diary – that they're going to the right place at the right time!
"For us, the schedule is jam-packed now until Christmas but we'll embrace it and try to keep playing the quality of football we've been doing over the last few seasons.
"And it goes without saying we'll pay respect to every single competition we're involved in. A few players have been here for a long time and know how important the league is to this football club.
"It's something we came so close to winning last year – it went down to the wire. The league represents how good of a team you are over the season and how consistent you are with the football you play.
"That's one we definitely want to get back to Manchester but this Club is about winning as many trophies as we possibly can. When it comes to these competitions, we'll be fighting for all of them."