Megan Campbell is finally closing in on a long-awaited return to action for City.
The Republic of Ireland defender has been side-lined for several months following tendon surgery on her right foot last February.
Having returned to light training, she admits she can't wait to get going again in what is shaping up to be a mouth-watering FA Women's Super League campaign.
Speaking on last weekend's 'We're Not Really Here' pre-match show, the 27 year-old revealed she is steadily stepping up her programme after many months of rehab.
"Of course, you want to be on the grass when you're a footballer," said Campbell.
"If any footballer said they're OK to sit in the stand or on the bench, are they really there for the game of football?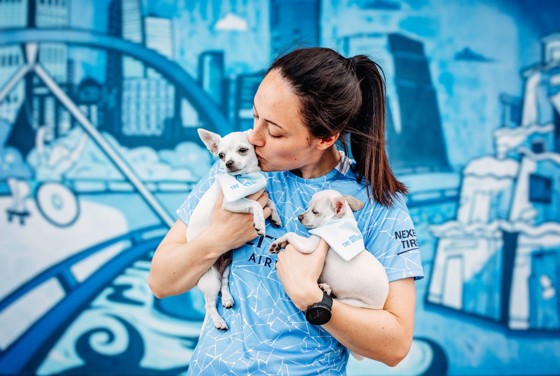 "I'm looking forward to being back out with the girls, but everyday is a day closer to being there. Everything is going good so far."
Campbell, who penned a new deal this summer, has been with City since 2016.
Though she has suffered injury misfortune before, she is a key figure in Gareth Taylor's squad and hopes to be available for selection in the coming weeks.
"Yes, I am back training," she smiled.
CHECK OUT THE  2020/21 WOMEN'S TRAINING RANGE NOW
"Thankfully, I was able to overcome the rehab at home. Most of my rehab was based in the house due to COVID-19 but I've took a positive of it because it's worked in my favour in that I've been able to take advantage of the time to get myself closer to the team whilst not missing any football. I'm nearly there.
"I used to give myself timelines all the time because I've had so many unfortunate injuries but the more time frames I set, the further away they end up getting.  
"I'm just taking it day by day and seeing how it goes. I'm back training and I'm going to build on that and fingers crossed in a few weeks I should be back on the grass with the girls."
Campbell admits she is excited at the new signings that City have made this summer but says the latest new arrivals must be given time to settle in properly.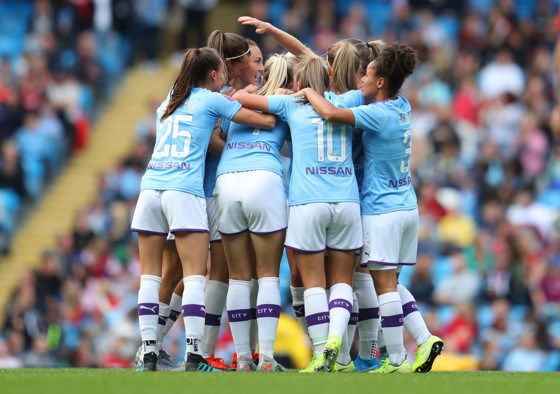 "It's incredible just to have them in our squad," said Campbell. "They've come from a very successful Lyon team. Lucy (Bronze) was there three years and Alex (Greenwood) one and they've both had success in the UCL and domestically.
"To have that and bring that experience to City is incredible. They've only trained with us a week, but I think it was probably an ideal situation to come in and get to learn the system against a team like Brighton, who defended stoically. I think it will be good for us to have the two of them in our back line.
"Obviously, everybody will know the players due to their ability and where they have come from.
"We're a very good team and I think that's the most important thing - we are team. I think the biggest challenge will be coming in and adapting to Gareth's style of play and how we set up.
"It took us time because Gareth is a new manager so they are going to be in the same boat we are. In terms of the squad, I think we're one of the best teams in the league, in that we like to be together. I don't think they'll find it hard [to settle in].
"We're going into the new season with what I would consider to be a better squad than last season with players who can play in multiple positions.
"I'm looking forward to the challenge and I know the team are too -we want to put things right from last season."