It's not every day you score four goals in a match – and it's certainly not every day you score four and are overshadowed!
Lauren Hemp enjoyed a night to remember, scoring a sensational four goals – her first for her country – as England romped to an astonishing 20-0 win over Latvia in Doncaster.
However, the night belonged to Ellen White, who also bagged a hat-trick to become the Lionesses' all-time record goalscorer.
The ever-humble Hemp though was happy to share the spotlight with her City teammate, hailing White 'unbelievable' and expressing her gratitude to play alongside her.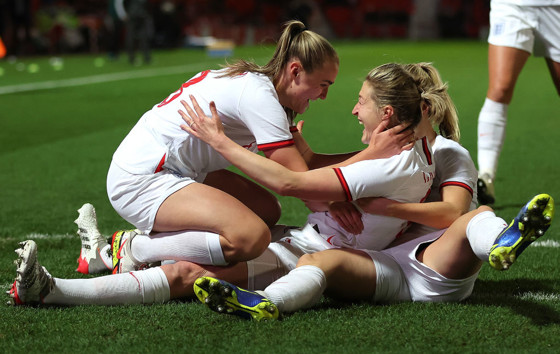 "She's unbelievable," Hemp purred. "I'm so lucky to train with her day in, day out.
"I'm so lucky to play alongside her. I just have to pass her the ball and off the pitch, she's so selfless and an unbelievable person.
"I couldn't wish it on anyone else but her. She's a true professional and we all aspire to be like her one day.
"For her to break the record is unbelievable and I'm so pleased for her."
Naturally, Hemp was delighted to open her own goalscoring account for the Lionesses on her 14th cap.
"I don't think I've ever scored a hat-trick in my life," she laughed, "but it's been a long time coming.
"I had to make up for it somehow so I'm glad I got on the scoresheet today and am so lucky to be surrounded by so many great people and coaches.
"I'm surrounded by a lot of great players who put the ball on a plate for me. I was in the right place at the right time.
 "I made a celebration with the girls from the squad but I know my family were watching from home and were proud.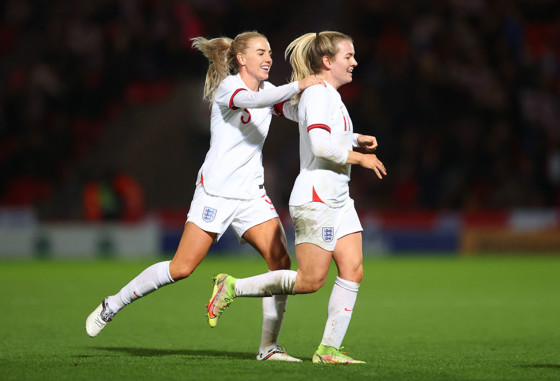 "They were all watching at home – they couldn't make the journey up but sent me a few messages saying how proud they were of me. It means a lot!"
With Georgia Stanway and Jill Scott also on the scoresheet – Stanway crafting six assists with no fewer than 21 City goal involvements on the night – Hemp hopes to kick on for her Club now, as Gareth Taylor's side look to end 2021 on a high.
"It helps the confidence," she added. "It just shows we've got a lot of quality players.
"It's nice for so many to score and will help everyone's confidence and form going back into the WSL."