Izzy Christiansen says she will be forever indebted to Manchester City for the role the club played in her career.
The attacking midfielder played for City between 2014 and 2018, winning the PFA Women's Player of the Year in 2016.
She won all the domestic honours with the Blues during that time before moving on to Lyon and then ending her playing days with Everton.
She announced her retirement as a player after last weekend's 3-2 win for City at the Academy Stadium – an occasion she described as 'perfect'.
"Manchester City wrote down a standard for what it is to be a professional women's team and they're still doing it now," said Christiansen.
"I know the manager and players will be somewhat disappointed with the season they've had, but they need to remember they're a top, top side and so difficult to play against.
"I honestly believe the sky's the limit for them in the future. This is a fantastic club, and I just can't thank them enough for what they did for me in my career.
"I don't know why, but I didn't cry on Sunday - I think my emotions had all come out during the week and I just wanted to focus on the game and make sure I played well.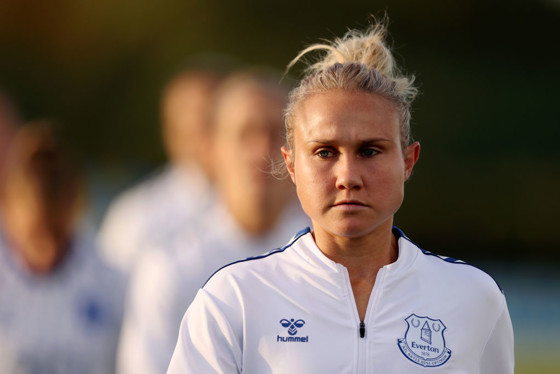 "It was an unbelievable reception with the guard of honour from both sets of players before the game, the standing ovation when I came off, plus having my family and friends in the stands as well, it was a really special day.
"I'm very proud to have played for this club and been part of this group and both personally and collectively, we've been part of the growth of the game, and I've learned so much from so many incredible people such as Nick Cushing, the previous manager here, who had a massive influence on my career. What a coach and what a bloke he was.
"I'm proud of so many things looking back on everything.
"To the City fans, I'd just like to say a massive thank you, I love you guys and I'll be back watching your team and watching the club grow and I can' thank you enough."