Gareth Taylor insists the best is yet to come from Manchester City following a 1-1 first leg draw with Real Madrid in the UEFA Women's Champions League second round.
A depleted City side looked to be taking home a slender goal advantage to the Academy Stadium in next week's return leg after Caroline Weir's strike early in the second half, but it wasn't to be as the hosts grabbed a stoppage time equaliser.
Taylor handed debuts to Vicky Losada, Khadija Shaw and Hayley Raso in Madrid but City were missing several first team stars through injury after a shortened pre-season brought on by this summer's Olympics.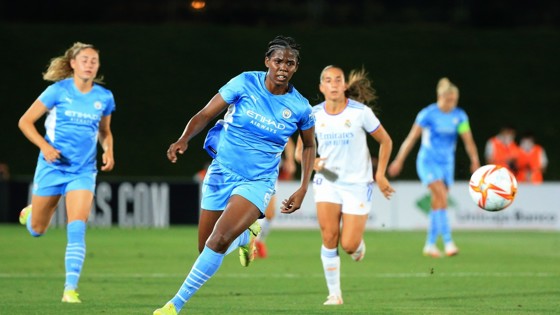 And while the boss was far from disappointed by the performance in our first competitive match of the season, he believes it'll take time before we are back to full sharpness.
"It's a juggling act but we did that tonight, we made changes and tried to support the players," he declared in his post-match press conference.
"We need to be better at what we do and we will get better and showed that last season.
"We could've given the players less time but we're hoping with the benefits of that further down the line.
"We realised in these first four games before the international break that we've got to be patient. We'll see good and bad, like this evening.
"It's the situation we're in and we have to deal with it. There was no other way of working it but I've never looked for excuses.
"We just have to learn as we go, improve and get fitter as we go.
"It takes time for things to come back, we have new players as well, it takes time but we'll be there and we'll do it no problem."
An enthralling, end to end clash at the Estadio Alfredo Di Stéfano had seemingly fallen City's way, with a strong second half showing helping us to gain the upper hand as the game entered its dying embers.
However, Kenti Robles' powerful drive across goal with 60 seconds left on the clock means it's all to play for in next Wednesday's return leg at the Academy Stadium, which is available to watch live on CITY+.
CITY+ | SUBSCRIBE TO ACCESS EXCLUSIVE CONTENT
With City thankful for a combination of fine goalkeeping from Karima Benameur Taieb and some wasteful forward play from Madrid, including a missed penalty, Taylor conceded that a draw was fair on the balance of play.
And although he was disappointed we weren't able to see out the victory, there were plenty of positives to take from the display.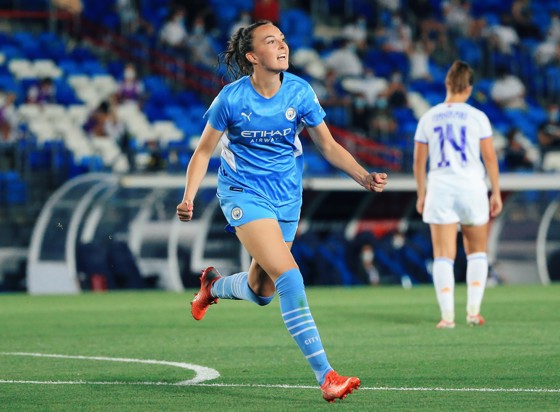 He reflected: "Yeah, I'm a bit disappointed with losing the goal that late on but it's a tough fixture, especially where we were in our pre-season.
"I thought we controlled the game for the first 20 minutes but then caused a few errors that let them back in slightly.
"In the second half we improved a lot after tweaking a couple of positions but I'd have to say a draw's a fair result with the chances.
"If we came away with 1-0 we wouldn't have kidded ourselves, there was still work to do.
"We'll get better and improve, it's early on for us in where we are in our fitness."