Ellie Roebuck is hoping the Lionesses' success at EURO 2022 will be reflected in a surge of interest in the women's game in England.
The City and England keeper wants the feel-good factor to continue as long as possible – particularly as the Blues have always provided a healthy contingent of players for the national team.
Roebuck says playing in front of huge attendances this summer has given everyone involved a thirst for more of the same.
"It's exciting and EURO 2022 gave everyone an opportunity to play in front of the big crowds that came throughout the tournament," said Roebuck.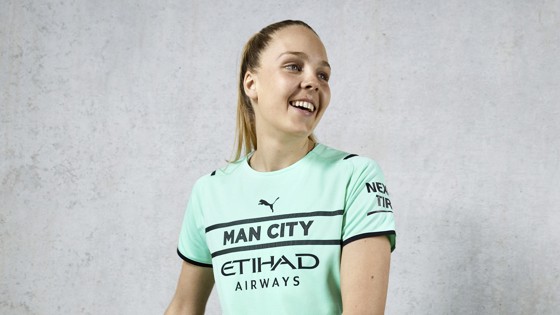 "Hopefully coming back now to club football, everyone will be used to that, and we can fill the seats here at the Academy Stadium and perform in front of our fans, which will be nice."
Roebuck says manager Gareth Taylor has expressed his delight that so many of his team played a part at EURO 2022, and though the City custodian didn't feature during the tournament, she says the team ethic the Lionesses have meant everyone was involved throughout,
"I think he (Taylor) is really proud of us obviously, but we've also had great representation across the whole of our team at the tournament," she said.
"I think obviously being away at the tournament, we touched on the team itself, it was a group of 23 players, and it really felt like that which was nice.
"But for me I'm definitely ready to go again. I always had my eye on getting back this season and hitting the ground running.
"I'm excited to do that and I'm sure everyone else will be the same."