Pep Guardiola says Nathan Ake, Oleksandr Zinchenko and Fernandinho are an example of how to train and remain patient.
All three players featured in Wednesday's 2-1 win over Aston Villa and impressed throughout.
None of the trio have had extended runs in the starting XI this season, but Guardiola says their attitude couldn't be any better.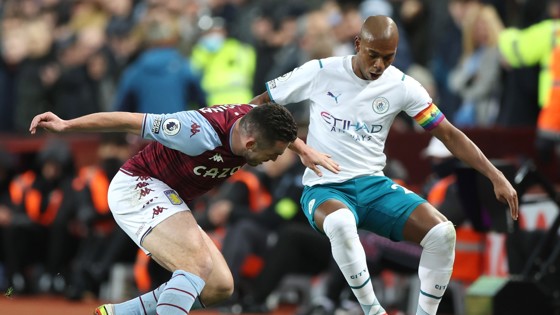 "These type of players are always helping," Pep said.
"Nathan is an example for us all, Oleks the same and Fernandinho - all the time they train and never complain.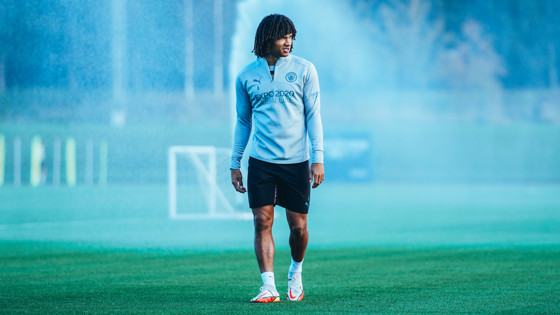 "We said (at Villa) we must win this game, especially for the guys who don't play as much and they made a really good performance. No doubts. 
"Normally when you behave like this, always when you play, you play good. I don't know why. It must be Karma, I don't know, but it happens. 
"When you help and you play, everything is going well. All the time it is like this." 
Guardiola's squad was somewhat depleted on Wednesday at Villa Park after a series of injuries. 
But with four injured players plus Aymeric Laporte's return from suspension, the boss has almost a full complement to select from on Saturday.
"Some were not big injuries but they had discomfort, niggles and didn't feel good," he said. "And they said to the doctor they did not feel good.
WATCH 'EDERSON: EUROPE' ON CITY+ NOW
"Gundogan had a problem in his back and when you have a problem in the back, it is tough.
"Kyle had a problem in his ankle, but has recovered well, and John had niggles but came back.
"Kevin could have been on the bench but we prefer to make a training session here. He is getting better. Aymer was suspended and he is back, so except Ferran, the rest are there. 
"I like everyone involved and love to rotate but sometimes players like Joao, he plays so well and he recovers so well. The day after he can play another game. His physicality is extraordinary.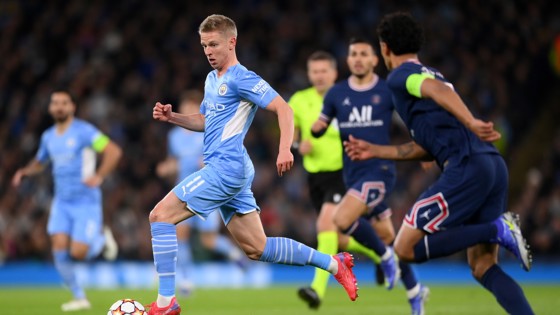 "Everyone has to be ready and they know it. Sometimes I make mad decisions and some players you don't expect to play, they play.
"Cole Palmer against Everton, no one expected him to play. December is tough and we need everyone fresh to win, win and win again."
Asked to expand about 'mad decisions', Pep said: "Decisions have been made. I don't go home and think 'oh what if I had taken another decision'.
"No one knows. I would love to admit when I make a mistake and I should have played someone else, but I can't be sure either.
"I make decisions for many reasons. I never put a team on the field that I don't think is the best one to win for many reasons. 
"It's about right now. And there are many reasons. I see every day that other people don't see. That's why I take the decisions."
Pep says Phil Foden's desire to never miss a game means he sometimes plays when he is feeling discomfort.
The England star is happy to continue, regardless of whether he has pain.
"He is a guy, in my experience of being together, who holds the pain," he said.
"He has pain but says 'I will play'. So if he has discomfort and says he doesn't feel good, he doesn't feel good.
"He got injured in the ankle against Everton and that's why he couldn't play against PSG and the next games. He tried but didn't feel good.
"But we were calm because the images the doctor showed us weren't a big issue."