Ilkay Gundogan says he will do his very best to repeat last season's goal rush - but will be happy if he only manages a more modest tally, so long as City win more silverware.
Our top scorer last season knows it will be hard to repeat his personal best of 17 for 2020/21 but believes anything is possible.
"I guess most people are going to expect it again, so maybe that is the most difficult part that comes of it, when you show you are able to do something, so you have to prove that you are able to do it again," said Gundogan.
"I don't really consider myself so much as a goal scorer - obviously when I have a chance I will try to and try to help my team in the best way possible.
"If you have the feeling that you are going to get in a lot of goal scoring positions, obviously you need to work on your finishing and on doing the final thing for your team.
"I will not be unhappy if I just score three, four or five goals this season, but we go on to win the league again and we play great football.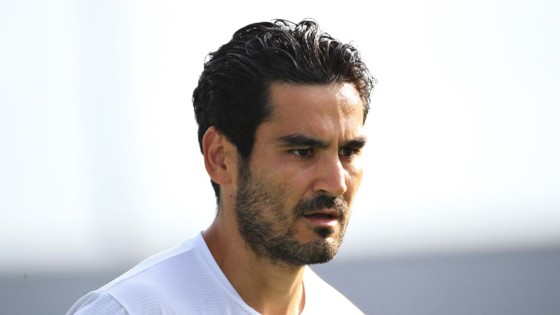 "If that happens, I will be happy. I expect from myself to do the best possible things that I can do to make my team as great as possible."
Gundogan is expecting a testing opening day away to Tottenham as the Premier League champions begin the defence of their crown.
City have lost all three visits to the Tottenham Hotspur Stadium and are yet to score at Spurs' state-of-the-art new home.
The hosts, now under the management of Nuno Espirito Santo, will look to start well under their new boss and Gundogan says it is vital City get to the international break with as many points on the board as possible.
"It is a tough start," he said. "Everything would have been tough to be honest, because of the circumstances I feel like there is nothing easy anymore.
"We are expecting a difficult game and in general I think our opening fixtures are very difficult, but it is the way it is and it is the same thing for all teams.
"We just take it as it is and try to do our best. We will obviously try to start well, better than last season, at least until the international break.
"It still feels like we are in the middle of pre-season even though the first game is on Sunday. We need to be ready, I guess more ready mentally than physically.
"But how ready can you be with just a week or ten days of training and then go straight into the season? It is about being ready mentally. It is similar as it was to the last few years, so it hasn't changed that much.
"We are at the point now where we are just used to it and just have to accept it. In some years we started better and in some years we started worse."
Now in his sixth year with City, 'Gundo' admits that the time has breezed by, but that he feels very much at home in Manchester.
"Time flies!" he smiled. "I remember myself joining the club a few years ago, being on crutches after surgery that I had on my knee.
"That is five years in the past and now, five years later, I am still here. I am maybe a bit surprised that I am still here, but I feel very comfortable and very happy to be a part of this club and to be able to live in this city.
"The happiness is still the same, the excitement about everything is still the same, it just feels like the Premier League gets tougher and harder, more intense."