Shaun Goater believes City will dust themselves off after the 0-0 draw with Southampton and return to winning ways quickly.
The former crowd favourite, speaking on Matchday Live, believes that mental fatigue and the weight of expectation can sometimes sit heavily on the shoulders of the City players, and coupled with a difficult day at the office, those were the factors at play in the Saints stalemate.
"I recall Pep said before the game that we shouldn't underestimate how much energy, mentally and physically, the midweek Champions League game took out of us," said Goater.
CITY v WYCOMBE: BUY TICKETS NOW!
"He mentioned how tired his players were after the RB Leipzig game, so I think he knew this would be difficult,
"You needed that same intensity we showed in the Champions League for the games against Southampton and that's not to say the players weren't at it – it was just that we gave the ball away so many times and that is so unlike City.
"You'd probably have to go back a few seasons to find a game where so many of our players gave the ball away and that definitely stopped our rhythm."
Goater, who bagged 103 goals in 212 appearances during his five years with the Club, believes the chance to re-energise and refocus came when VAR and the referee combined to turn over the penalty award and Kyle Walker red card midway through the second-half.
"After the Walker dismissal was rescinded, there was a roar from the crowd and I saw Ruben Dias going up to his team-mates to kind of say 'this is it, this is our chance', but it didn't quite come together on this occasion," he said.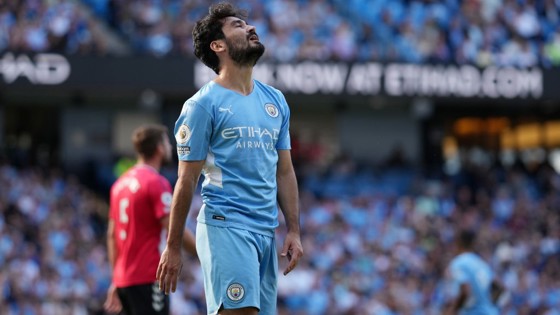 "Full credit to Southampton who set up really well on the day.
"The players in that dressing room will be disappointed because they know that we regularly string together 15, 16 or more successive wins when we are flying so there is that kind of pressure each game, too.
"We pushed hard towards the end but it just wasn't to be on this occasion and the players will reflect on the game, dust themselves down and come back stronger."