Sergio Gomez has praised Pep Guardiola for the way the Manchester City manager has helped him settle at the Club.
Gomez is one of seven first team players currently in Abu Dhabi for a week of warm weather training ahead of the return of domestic football.
With many of the squad still involved at the 2022 World Cup in Qatar, the full-back is joined by Scott Carson, Erling Haaland, Rico Lewis, Riyad Mahrez, Stefan Ortega Moreno and Cole Palmer as well as several of the Elite Development Squad in the United Arab Emirates.
At just 22 and still less than four months on from joining City, Gomez is a senior member of this week's travelling party.
This opportunity also gives the Spaniard more one-on-one time with the coaching staff, including Guardiola - who he says he has already learned a lot from.
"Having Pep as your manager makes things so much easier because he gives a big range of solutions," said Gomez.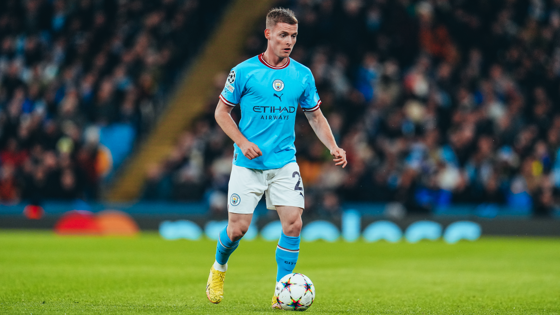 "He explains why you need be in every specific position in every concrete moment. In the end, there are different movements for the team to work out.
"He's a great manager, the best manager in the world, and he helps us all to improve as players."
Gomez has played 10 times for City already, usually as Joao Cancelo's understudy at left-back.
Playing full-back for Pep Guardiola's Manchester City requires a different skillset to performing in the same position for other sides.
While Gomez was well used to getting up and down the flank at previous club Anderlecht, full-backs at City also have to be comfortable moving inside and operating more like a midfielder.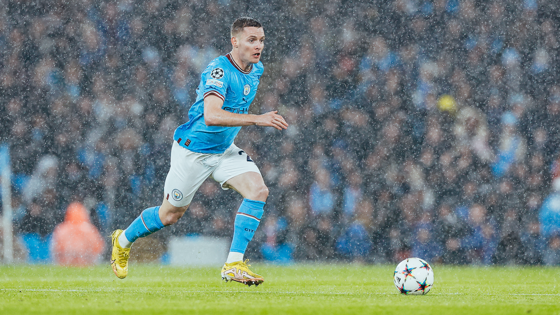 Guardiola is patient with new players as they adapt to his system, while Gomez has also thanked Cancelo and Kyle Walker for their assistance to date.
He said: "They helped me a lot to fit into the group, to settle and adapt very, very quick.
"Both of them are helping me a lot from my early days, because, in the end, it is a position in which I had played, but with a different role."
CITY+ | Original documentaries and live matches
The winter World Cup means a packed schedule for the Blues in the second half of the campaign, starting with the Carabao Cup visit of Liverpool on 22 December.
Having had his first taste of English football, Gomez feels ready to take on the responsibility that may come his way if his team-mates are not immediately available following the World Cup.
He insists he knew of the challenges the Premier League would pose, but that everyone at the Club has given him the best opportunity to succeed in his role.
He said: "The Premier League attracts lots of attention in Spain, but you must experience it by yourself to realise how tough this competition is.
"English football is quite different than Spanish football, but I'm feeling comfortable, and the truth is that my teammates are making things very easy.
"I am looking forward to the second half of the season and hopefully we can achieve all of our goals."