Former City skipper Richard Dunne says Joao Cancelo's style as an attacking full-back is almost unique in football.
The elegant Portuguese was outstanding during City's record-equalling Champions League away win over Brugge, scoring the first in our 5-1 win.
He went on to cause the Belgians all kinds of problems down the left flank and Dunne believes his role is becoming indispensable to Pep Guardiola.
"I love him being in the side," said Dunne.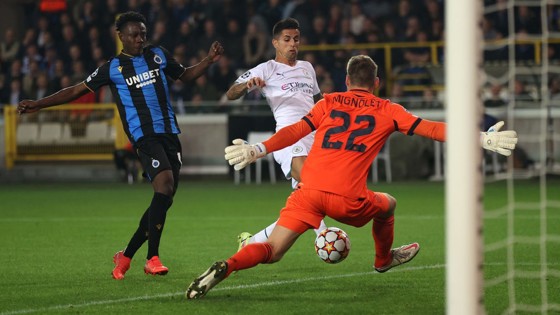 "In this style of football he's perfect. The way he plays is beautiful. He's like a number 10 playing at full-back.
"There has to be a little bit of everything to add variety and bring the pressure off the wingers.
"To me, he is outstanding. If I'm honest he wasn't really outstanding when he first arrived, but he developed and it takes time to understand what the manager wants from the role.
"As for his goal, it looked like it was easy for him. The routines and movements are so well coordinated.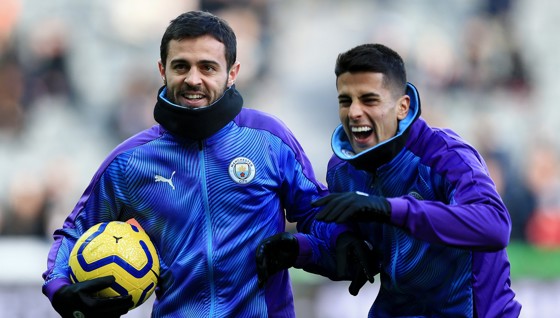 "That's how City play. There's no way you can set up to defend against it. Rather than look at it and think how they do it, just enjoy it!"
CITY+ | SIGN UP TO ACCESS EXCLUSIVE CONTENT
Dunne was one of the guests on Matchday Live against Brugge, and another former City captain, Andy Morrison, was in complete agreement on Cancelo's ever-increasing influence on the team.
"I like it when he's further up the pitch," said Morrison.
The quality he brings, the drop of the shoulder, the step-overs, to create something, which is a part of City's identity over the last few years.
"There's a quality of a striker in the goal he scored. He takes his first touch, then bumps the defender so he can toe-poke it. He's just an exceptionally good footballer and a breath of fresh air."
CITY v CLUB BRUGGE: BUY TICKETS NOW
Morrison added that Cancelo's understanding with Bernardo is also flourishing this season with the Portuguese duo having an almost telepathic connection at times.
"There's always going to be that bond there and that trust between those two.," he said.
"That plays a huge part in football. Coming from such a young age and playing together, they will trust each other."