Raheem Sterling believes new signing Jack Grealish is perfectly positioned to prove that he can compete at the highest level.
Our new No.10 will be hoping to make his Premier League debut for Manchester City this Sunday against Tottenham Hotspur, after a brief cameo in last week's Community Shield final.
Grealish was a standout performer for his boyhood club, Aston Villa, across the 2020-21 campaign, and gained further recognition by registering two assists during England's march to a first major international final in 55 years at this summer's European Championships.
And Sterling, one of four City stars to have been a part of that same Three Lions squad, is excited by what's still to come from the 25-year-old.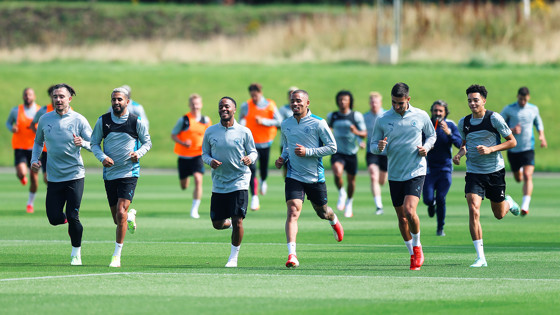 "Whenever you make a signing, it is always a good thing for the club. It shows they want more as a club and it deserves more," Sterling reflected.
"We have signed a great player and someone that wants to prove himself at the highest level. I don't think there is any better club for him to try and do that.
"I met him at Villa, but during the international period it was the first time I was really around him for a long period of time.
"He is a player that always wants the ball, he gets in good pockets of space and he is creative.
"It adds another creative player to this team which I am really excited about so hopefully he can add a few more goals to my tally.
"When you add good players to your team it is always a good thing. He is a player I believe can truly have a great career here."
Grealish joins a City squad looking to defend our Premier League crown, which was reclaimed during a stellar 2020-21 campaign.
Indeed, Pep Guardiola's men have finished top of the tree in three of the last four seasons, and Sterling insists that level of consistency is only achieved through an intense desire to maintain and better our previous success.
For the winger, it's a quality that has been instilled in him and his teammates from the City boss since his arrival in 2016.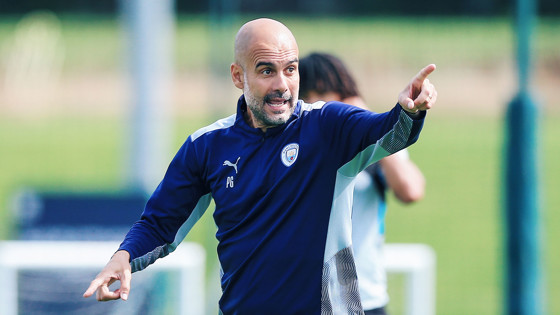 He revealed: "I think that is the most important thing ever since the manager has come in. That has been his message, not just to win, but to continue to win.
"We have done it before, we have won it two years on the bounce. It is something that we are capable of.
"I think it comes from the club, the manager and the mindset he has installed. That winning mentality, once you get a taste of it, you want it even more.
"If you want to keep winning, you don't want to see someone else take the Premier League trophy. We have enjoyed [being champions], but it is finished, it is done.
"The last season is over and done with, so we are not going to get the trophy again this year by looking back at last season."
Our defence of the Premier League crown begins on Sunday 15 August away to Spurs, with Nuno Espirito Santo taking the reins after a hugely successful spell at Wolverhampton Wanderers.
And Sterling is under no illusions about the threats that his side will likely pose when they lock horns with City this weekend.
SUBSCRIBE TO THE OFFICIAL MAN CITY PODCAST!
"It is a difficult first game, but we are going to play them at some point in the season anyway, so why not the first game," he pointed out.
"[Nuno] did a great job at Wolves and it is a good job for him to go in there. He is a manager that brings a structure and winning mentality into the club.
"He did incredible things with them. Now he has gone to Tottenham with some unbelievable players, and I am sure he will have them playing good football."