Phil Foden has highlighted the importance of the entire squad in City's success across the campaign to date.
The England midfielder grabbed his first goals of 2022 in victories over Norwich and Sporting CP in the past seven days, as City made it 19 wins in our last 21 matches in all competitions.
It's been an incredible run for Pep Guardiola's men ahead of Tottenham Hotspur's Premier League visit on Saturday evening.
And Foden has pointed to the role of the collective in that rich vein of form, declaring City's strength in depth a unique phenomenon.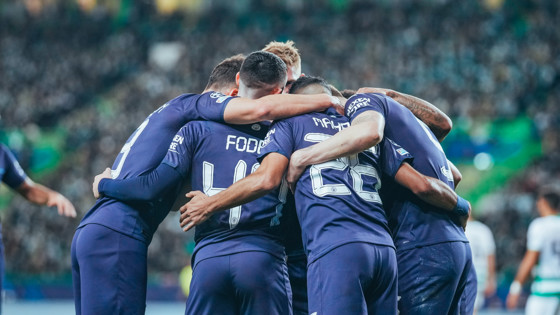 "It's been a great week. I have had two tap-ins this week and every goal counts," he reflected on his personal form.
"I am happy to get back to scoring ways as it has been a while.
"I feel like the team is so special and we have so many great players and players that can come on and make an impact.
"I feel like all year round everyone has played their part and chipped in with goals and assists.
"We need to keep that going and there will be some bad moments I am sure, but it is about how we react after that and how we bounce back."
City welcome Spurs to the Etihad Stadium in Saturday's 17:30 (UK) kick-off and the England midfielder he and his teammates have taken no notice of the visitors' recent run of defeats.
After starting brightly under new manager Antonio Conte, Tottenham have lost each of their last three Premier League games to Chelsea, Southampton and Wolves respectively.
However, Foden has stressed that the visitors' quality renders their patchy form irrelevant.
He said: "I don't think form matters in the Premier League at any time.
"Especially with the players they have got, they have got so many great talents.
"It is going to be a really challenging game and I don't think you can really look at form coming into a game. I don't think it matters at all."
Pep Guardiola was equally quick to praise Spurs in his pre-match press conference on Friday afternoon, believing Antonio Conte's side will arrive at the Etihad Stadium with a point to prove.
Asked about the City boss' influence on the team, Foden described the complete trust that he and his teammates have in the Catalan's methods.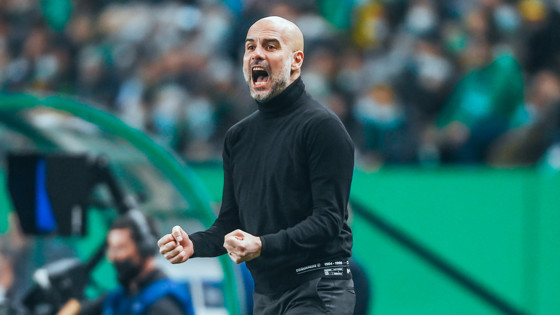 He said: "He is obsessed with football and he always pushes us every day. Even the result [against Sporting CP], he wasn't fully happy and he thought we could do things better.
"That is just the type of person he is. He always wants more and he is always pushing us.
 "Everyone plays all year round so everyone has to be ready and the team can change at any time.
"You just never know with the manager and what he is going to do as he is always mixing it up, always changing people's positions.
"He always has ideas and it always seems to work so we always believe in that and try to take it onto the pitch."