Happy Birthday to City boss Pep Guardiola!
The Catalan turns 51 today and to celebrate, we've collated some of the most impressive statistics during his time at the Etihad Stadium so far.*
PREMIER LEAGUE goals
When Phil Foden opened the scoring in an emphatic 7-0 win over Leeds United in December 2021, it represented City's 500th Premier League goal of the Guardiola era.
The City boss achieved the feat in just 207 matches, the fastest of any Premier League manager, with an astonishing average of 2.4 goals per game.
It saw the Catalan overtake names such as Jurgen Klopp (234), Sir Alex Ferguson (265), Arsene Wenger (271) and Jose Mourinho (289) in the process.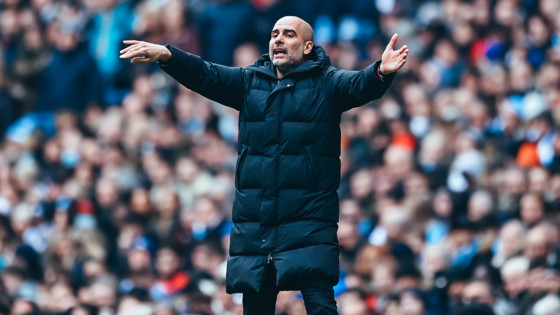 Winning run
City are currently embarking on an incredible 12-match winning run in the Premier League, but it is far from uncharted territory with Guardiola at the helm.
This is the fourth occasion that we've registered a winning sequence of 12+ matches in the English top fight since he took charge in August 2016, with the others stretching from August - December 2017, February - August 2019 and December 2020 – March 2021.
The first of those runs, an 18-match streak achieved in our historic 2017/18 Premier League-winning campaign, remains a record to this day with only Liverpool able to match the feat since (October 2019 – February 2020).
TOTAL wins as City boss
Our crucial 1-0 victory over Chelsea in September 2021 was Pep Guardiola's 221st as Manchester City manager, seeing him overtake Les McDowell with the most wins in the Club's history.
The Catalan achieved the feat in just 303 matches in all competitions, a win rate of 72.9%.
Since then, Guardiola has overseen a further 17 victories, bringing his total to 238 wins in just 325 matches**.
Premier League wins
Guardiola is also the quickest Premier League manager to register 150 wins in the competition, doing so in just 204 matches after City's 2-1 win over Aston Villa in December 2021.
The City boss is only the fourth manager in the competition's history to reach the milestone one club, surpassing the record set by Jose Mourinho (231) in the process.
Pep's current tally stands at 158 victories in 212 matches, totalling a phenomenal win rate of 74.5% across his five and a half seasons at the Etihad Stadium to date.
Goal Difference
In those 212 Premier League matches, we've also scored the most goals in the English top flight and conceded the fewest of any side to feature in each of the last six seasons.
City have scored an astonishing 520 Premier League goals since August 2016, while our defence has shipped just 169 in the process, leaving Guardiola's men with a goal difference (GD) of +351.
Our closest rivals, Liverpool, have a +264 GD (scored 459, conceded 195), 89 fewer than City in the same timeframe.
Behind Jurgen Klopp's men, Tottenham (+166), Chelsea (+165), Manchester United (+138) and Arsenal (+110) are the only other sides with a GD greater than 100.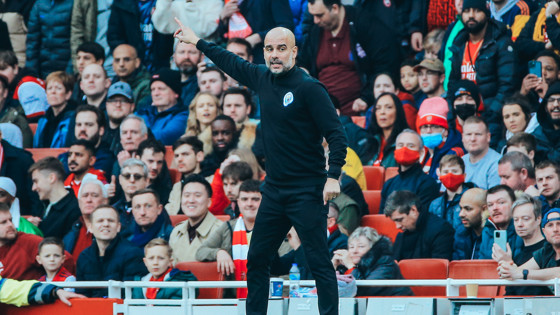 Manager of the Month
City's 100% record across December saw Guardiola claim the Premier League Manager of the Month award for an 11th time.
It means he now sits third in the overall rankings after just five and a half seasons, behind only Sir Alex Ferguson and Arsene Wenger.
No other manager has won the award more than Guardiola since taking the reins in August 2016, with Liverpool's Jurgen Klopp his nearest rival with nine.
Premier League Points
City have amassed an incredible 499 Premier League points under the watchful eye of Guardiola, more than any other side in that timeframe.
In total, we have won 158 of our 212 top flight matches, drawing 25 and losing just 29.
Liverpool are once again closest to emulating that feat with 461 points in 211 matches, while Chelsea complete the top three with 411 points from 212 matches.
*Statistics correct as of 18 January 2022
**Rodolfo Borrell took charge of City's FA Cup Third Round win over Swindon Town in January 2022 with Guardiola isolating after a positive COVID-19 test result.