Pep Guardiola says Bernardo Silva has become 'undroppable' after a superb first quarter of the season.
Bernardo has been in scintillating form and won back-to-back Etihad Player of the Month awards in September and October after a series of man-of-the-match displays.
The City boss has admitted that the Portuguese playmaker is now playing so well, he couldn't drop him from the side even if he wanted to!
CITY V EVERTON: GET YOUR TICKETS NOW
"Now he is undroppable because of what he does on the pitch," said Pep.
"Sometimes he didn't play because he wasn't undroppable; he was not at the level. The year we got 98 points and won the league, he was the best.
"It's difficult to find a player like him in the world right now. But the season is long and the tiredness is coming. Normally it happens because he is strong and a huge competitor and he is a lovely guy.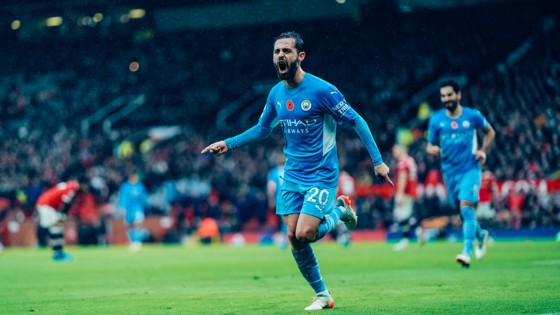 "He is funny, beloved and happy here. I have the feeling he is happy here with his personal life and I hope he can have an exceptional season with us again.
"He can play six positions - holding midfielder, attacking midfielder, (left) winger, striker, false nine, the other winger - and can play everywhere. He is so smart, so intuitive, so intelligent.
"He's a player who knows exactly what is going on every single action of the game and the right decision has been made. He does it.
"That's why he is a player like he has done. He has played the games he played at Anfield, Stamford Bridge, Old Trafford, Brighton - one of the toughest games of the season is Brighton away - and Leicester.
"Always he played at a level that is: 'Wow'. Hopefully he can be fit, hungry and competitive to continue to give us what he is doing."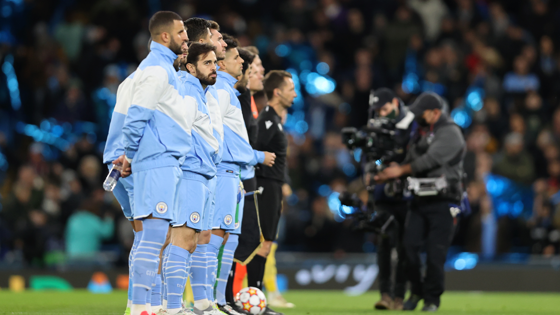 Guardiola was also asked for his verdict on the way his side had performed so far this campaign.
"I am more than impressed," he said.
"The players after six seasons are doing what we have done together and still in the normal games. In the big games, we responded amazingly in the way we play and the way we compete.
"Even in the games we didn't really play well, I know the commitment of the players. I have the feeling we are there but we know how demanding it is - we dropped points against Southampton, who played really well, lost to Crystal Palace. This is the Premier League.
"I know how difficult Everton will be. Rafa Benitez was at Newcastle and the games were so tight, we lost one, we won 1-0, 2-1, they changed the shape from four at the back to five at the back and we struggled.
"He's a top class manager, with defensive movements, counter-attacks, these king of things... The Premier League is tough for that reason.
"You see the teams right now at the bottom of the league, you say: 'How difficult is it to beat them?!"
"That's why it's step by step, game by game - not thinking about runs of victories. We won the last one, try to win the next one, then go to PSG and West Ham,
"Every game, have the intention to do a good game and be ourselves. We have done it this season. I said one month ago: in important games, we have played better than we have done together in six season in terms of control and many things.
"To win the Premier League you have to be a machine - consistent every three days in every game - and this is the challenge."