Pep Guardiola has paid tribute to Sergio Aguero ahead of his final game at the Etihad and says the City fans will give him a wonderful tribute on Sunday.
Our record goal-scorer will say farewell after the game against Everton where the Club and supporters will pay tribute to the greatest striker City have ever had.
CITY+ | SIGN UP TO ACCESS EXCLUSIVE CONTENT
The boss believes his statistics could have been even better but for a number of injuries he sustained over the past decade and he believes he will carry on scoring goals for many years to come.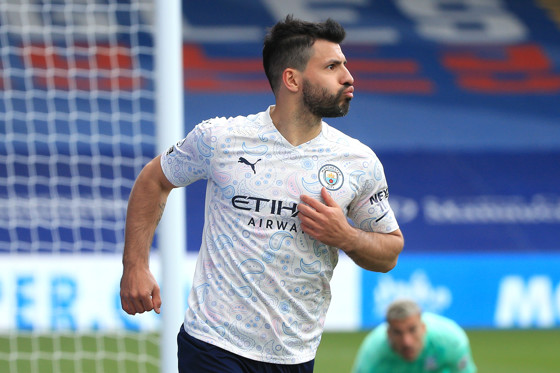 "First of all I say he's an incredibly nice, funny person who is humble considering the legend he is.
"Being from Argentina and in this country where it's so difficult to score goals he's done it for many years.
"I can't imagine how many more goals he would have scored if he was able to be fitter than he was in some periods.
"He is incredibly loved by the backroom staff; he's a very nice person and a quality of the player isn't necessarily to add anything else because his numbers when he's got are incredible.
"Sunday's the last game at the Etihad, I'm sure the fans at the stadium will show our supporters all around the world by giving him a tribute for what he has done so far, - the titles, numbers, performances are incredible.
"When he's fit and has continuity in training and games, he's a guy like Romario - he's like a lion in the jungle, he kills the opponent.
"But his quality is the unique sense of goal. The last goal versus Palace defined him.
"He controlled it, two or three steps then, wow! So much speed and then the quality to make the goal… he has this quality.
"He could play till 40 and score goals, it depends on his physical condition. When he's good in himself he can still do whatever he wants."