Looking back at events – good or otherwise – that happened on this day in our history…
Sunday, 24 May 2015
Frank Lampard's time with City comes to a close as the popular midfielder plays his final game in a 2-0 win over Southampton. Lampard scores the opening goal – his 177th Premier League strike – and Sergio Aguero doubles the lead on 88 minutes as City finish eight points adrift of champions Chelsea.
CITY+ - Free to Cityzens until football resumes
SHOP: Our discounted Champions range!
Sunday 24 May 2009
City end the 2008/09 season with a 1-0 win over Bolton Wanderers at the Etihad. However, it is not Felipe Caicedo's winner that is remembered - more Glauber Berti finally coming on as  as a sub on 84 minutes after sitting on the bench for virtually the entire campaign, The Brazilian defender replaces Wayne Bridge and is given a standing ovation as he comes on for what will be the only six minutes of action he plays for the club.
Thursday 24 May 2001
Former Liverpool, Newcastle United and England legend Kevin Keegan is unveiled as the new City boss following Joe Royle's sacking as he enters club management again following a largely unsuccessful stint with the national team. His first signings are Stuart Pearce and Eyal Berkovic and he begins his spell a few months later with a 3-0 win over Watford.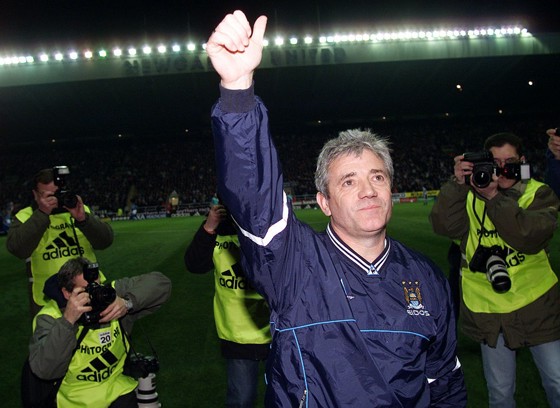 Saturday 24 May 1980
Having just given New York Cosmos a decent run for their money at the Giants Stadium, City take on Vancouver Whitecaps three days later as part of an end-of-season tour to North America. Tony Book and Malcolm Allison's side had survived relegation despite a disastrous run of form and had begun with a 1-1 draw against Memphis Rouges. Then followed a 3-2 loss to the star-studded Cosmos before taking on the Whitecaps. In a terrible display by the Blues, the Canadians cantered home 5-0, once again raising questions about whether a change of management may be needed before the new season began.