Gabriel Jesus and Cole Palmer remain side-lined for City ahead of the trip to Norwich City on Saturday.
Jesus picked up a knock while on World Cup qualifying duty with Brazil, while Palmer has been absent with a foot injury since the 4-1 win over Swindon Town last month.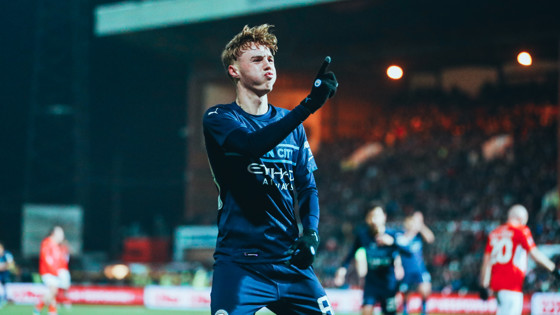 Asked for an injury update at his Friday press conference, Pep Guardiola revealed neither player has recovered for tomorrow's game.
"No, these two players are still out but I think Gabriel is coming back soon hopefully," said the boss.
CITY+ | SIGN UP TO ACCESS EXCLUSIVE CONTENT
Jack Grealish will come up against his former manager Dean Smith for the first time since leaving Aston Villa at Carrow Road.
Smith and Grealish had an excellent relationship and Smith believes Jack is always looking to improve his game and be a better player.
Asked if he agreed with that assessment, Guardiola said: "Absolutely. No one knows Jack better than Dean and I am completely with him.
"Jack played good when he played. He helps us be in the position we are now.
"He's playing at a high level. He changed from one life in Birmingham to here, he needs time but the way he has played has been good - wide and central positions.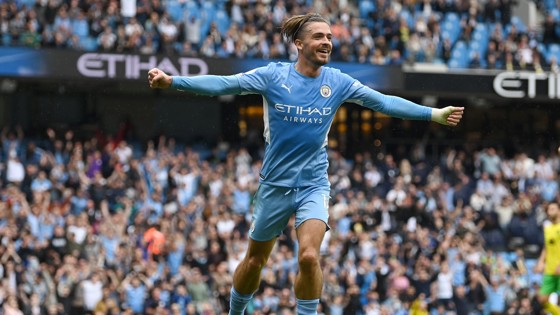 "Even Fernandinho, the player I have been together with since day one, always I still push them to be better every day.
"When we come to the training centre we must think 'how can we be better?'"
The boss was also asked whether Riyad Mahrez is enjoying his best form yet with City.
Guardiola says he is at a high level, but believes he played even better last season.
"No, last season was the best moment I have found for Riyad," he said.
"He can still be better this season to be at same level of last five or six months last season when he was outstanding.
"The quality of his finishing (is key this season). The personality of the penalties and when he is close in the box, he has ability and technique.
"He is not strong - see his legs - but he has technique and quality."