The stunner against Leicester or the header against United?
Vincent Kompany had many wonderful moments in a Manchester City shirt, but which one would former City favourites Paul Dickov and Nedum Onuoha pick as his best?
CITY+ | SIGN UP TO ACCESS EXCLUSIVE CONTENT
His goal against United in 2012 swung the Premier League title race firmly in City's favour with only two games still to play.
It was a towering header against the Reds that meant City had to beat Newcastle United and QPR to be crowned top-flight champions for the first time in 44 years.
Plain sailing from there(!)
But equally, his late winner against Leicester City in the penultimate fame of the 2018/19 season meant the Blues needed to win the final day clash at Brighton to claim the title over Liverpool.
City, of course, achieved the results needed to become champions on both occasions.
"I think there's lots of them," said Dickov when quizzed on Vincent's best in sky blue.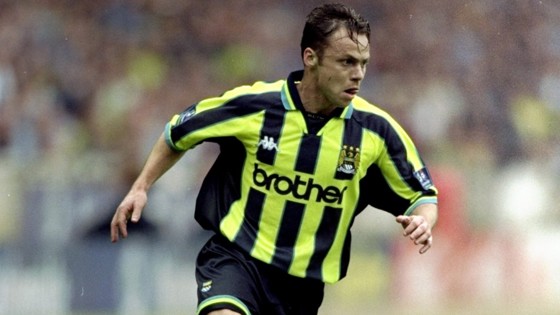 "Probably lifting the first Premier League title, I think that's got to be up there 100% - and then the goal he scored against Leicester City that turned out to be his last for the Club was special.
"You could tell by the emotion in that moment  how much it meant to him, but also that he knew he was going to be leaving the Club at the end of that season.
"It was probably his best moment and also his most emotional moment at the same time."
Leicester and United also feature in Onuoha's stand-out Kompany memories.
And our former defender believes that, because Kompany's role was to keep goals out rather than score them, make the two vital strikes he scored at the Etihad even more impressive.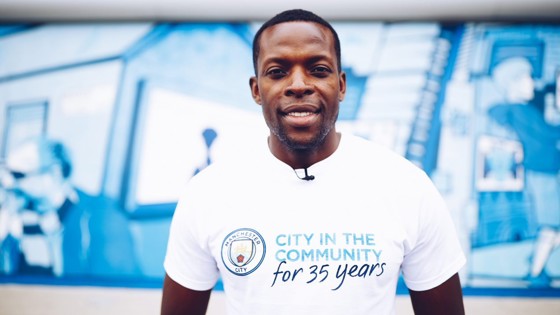 "I'd also go for the goal he scored against Leicester, but there was the winner he scored against Manchester United, too, which is always nice," said Onuoha.
"But I think the Leicester goal has the edge, especially because everybody was saying for him not to shoot!
"I remember that at the time, the game was flowing more towards Leicester's way, so for him to score at that moment and for him to be the captain, was just fantastic.
"When he came to the Club he was a defensive midfielder, so to end up an iconic centre-half means that goal in that game is the one for me."