Who would you choose for your City XI given the chance?
It's not as easy as you think and it is certainly has been causing a few headaches for some of our former players...
In the second in our new series, our highly-rated Under-18s Head Coach and former striker Gareth Taylor gives us his Dream XI…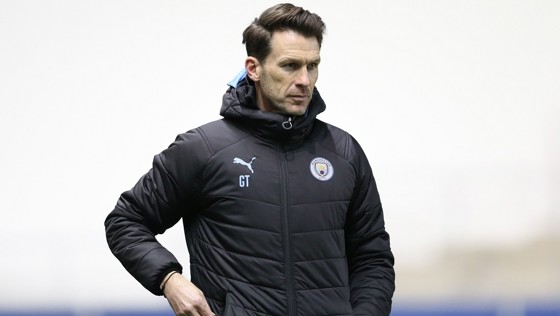 Gareth says: "I would have to go with the 1999 promotion team.  I'm obviously aware that there have been some world class players for the club since (especially recently!) but this group epitomised what was needed for the situation we were in at that time.
"A wide range of characters who put the team first in every moment. Big pressure and huge expectations demanded from the supporters who had suffered with us at times that season.
CITY+ | Free to Cityzens until football is back
"I'd play off the front men where possible. Get the ball wide to Terry Cooke and look for bodies in the box. Try to minimise counter attacks by winning majority of the second balls. Minimise giving away set plays as they were superior in height to us. 
"Against Gillingham, the shape changed when we were 2-0 down to 4-3-3 when I joined the attack. After clawing the game back and during extra time we played more conservatively with Joe asking me to play deeper alongside Ian Bishop who had also came on as a sub."
"Bish was my favourite player. A class act and character who saw the game three frames ahead of everyone else. It was a pleasure to share the big pitch at Wembley with him helping and guiding me in a role that was new to me."
City XI: Weaver, Edghill, Morrison (c), Wiekens, Crooks, Brown, Whitley, Horlock, Cooke,  Dickov, Goater                                      
Subs: G Taylor, Vaughan, Bishop
Manager. Joe Royle
Formation: This would be 4-3-3 when needed and 4-4-2 with Terry Cooke dropping to right midfield when needed.