Matchday Live guests and former City stars David James, Joleon Lescott and Shaun Wright-Phillips were fulsome in their praise for Erling Haaland who moved on to 42 goals for the season after his latest hat-trick.
Haaland followed up his five goals against RB Leipzig with three more in the 6-0 win over Vincent Kompany's Burnley, leaving Wright-Phillips wondering about the possibilities for the Norwegian this season.
"What total can he get to? When does it stop?" asked Wright-Phillips.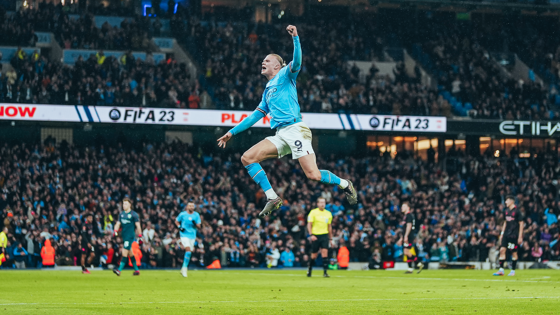 "If we keep creating chances for him like we did against Leipzig and Burnley, he's going to score 50-75% of them.
"It doesn't matter if he doesn't score in one or two games because he goes and gets hat-tricks in back-to-back games. It's incredible.
"He had a chance to shoot in the first half, but instead played it out wide to Phil Foden because his first instinct is to run in the box for the tap-in.
"He premeditates where the ball is going to go and then it's just about getting his body in the right position of how he wants to finish - but with the Foden cross, he didn't really have time to do that, so I just think he's owning it and adapting and that's down to his instincts as a striker."
Lescott was equally enthusiastic about two-goal Julian Alvarez who also played a superb pass for Haaland's opening strike to set City on the way to a comprehensive win.
"He played as a false nine, wide left and then went as a central No.9 and he played all the roles immaculately because he understood what those roles entailed," said Lescott.
"He didn't confuse the positions or look uncomfortable, and it was like. 'ok, this is what I have to do now'.
"His second goal was ridiculous - not only did he create space for Kevin to play the ball – and what a pass that was – and the defender did ever so well to get back, but then he chopped inside and had the composure to finish.
"He scored twice, but he was doing so much more off the ball."
City have been flying going in to the international break, but it begged the question of whether this pause in club football was coming at the wrong time for a side who have won six on the bounce.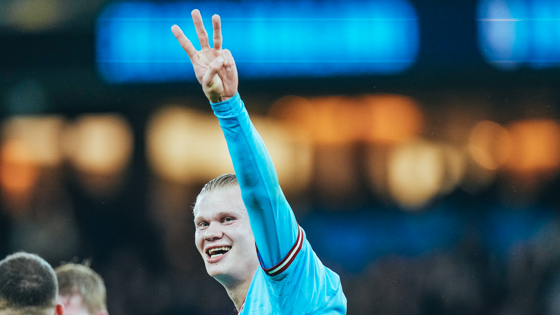 "There are arguments for both scenarios," said Lescott.
"Do you want to have a potential break going into the Liverpool game? Yeah.
"Or do you want to go into that game on the back of their tough games and results? The confidence this group of players have and their understanding as we've seen on previous international breaks, is consistent and it doesn't take long for them to get back to the levels where they were before the break."
David James added: "I think breaks can be good. I've never worked under Pep, but every indication is that it can be tough work mentally and physically, but you see the fruits of that labour with 12 goals in two games.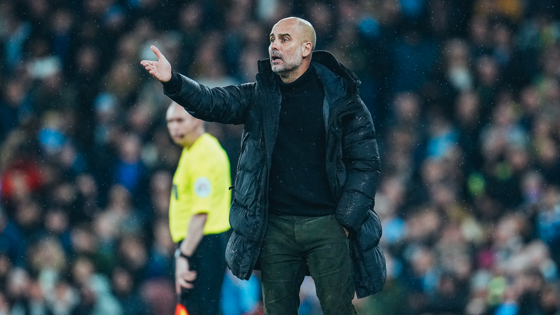 "I think it's great for the team because it can get very intense, but now they can go away with their country and get a little break and then it's 'great, I'm going back to my club – I'll go away for the international break but we're in great form and I'm looking forward to playing more good football.'"
Wright-Phillips acknowledged City need to hit the ground running again after the international matches and that there will be no room for any slip-ups.
"I think Pep said we need to be at 100% every game a few months ago and that's not to just compete with Arsenal, that's for the FA Cup and the Champions League," he said.
"It's going to be hard, mentally, and physically but those are the standards that have been set here and I think this City team is more than capable of doing it."