City's 2-0 win in Saturday's Manchester Derby was as dominant as our famous 6-1 triumph at Old Trafford back in 2011, according to Joleon Lescott.
Pep Guardiola's men were in control throughout proceedings, taking a two-goal lead in at the break thanks to an early Eric Bailly own goal and stretching Bernardo Silva effort on the stroke of half-time.
Although City weren't able to add to that score-line in the second 45, our 68% share of possession and United's failure to muster more than a single shot on target demonstrated our supremacy.
And speaking on Matchday Live, former City defender Lescott compared the ease with which we breezed to victory with the 6-1 demolition that he featured in ten years ago.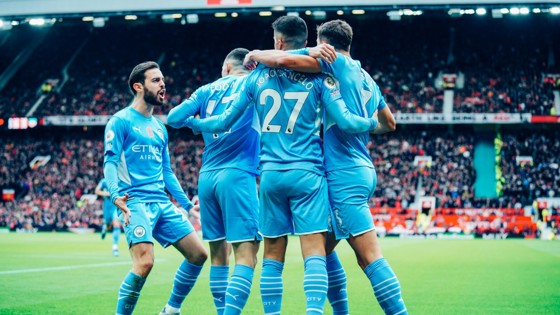 "No aspect of the game surprised me, I expected City to dominate possession, look very comfortable, score goals and win the game," he reflected.
"Credit goes to City, the score-line wasn't as impressive as the 6-1 but the performance was equally as controlling.
"I don't know if Pep didn't realise (City made no substitutions) or it was intentional (but) this was a derby, you expect there to be changes, before you go out the manager normally says 'run your hearts out and on 70 minutes I'll change you'.
"But the fact that the lads could've played another extra time and still been passing it around is just crazy."
David James partnered Lescott as special guest on Saturday's Matchday Live and agreed with the two-time Premier League winner's assessment of our performance.
In the former City and England goalkeeper's eyes, the manner in which we dispatched the hosts was more impressive than Liverpool's 5-0 victory at Old Trafford two weeks ago.
He said: "With Liverpool winning 5-0, there was almost a need for City to match it, but what we saw today was in a way better.
"We didn't even have to go into third gear, we just thought 'we'll just control this game and look better'.
"I hate the cliché that 2-0 is a dangerous score-line, it's where teams start to switch off because they think they've done the job.
"But what we saw was City in total control from first minute until the end.
"We had to keep the focus, it wasn't easy because the mental focus had to be there all game but from the start I was never worried."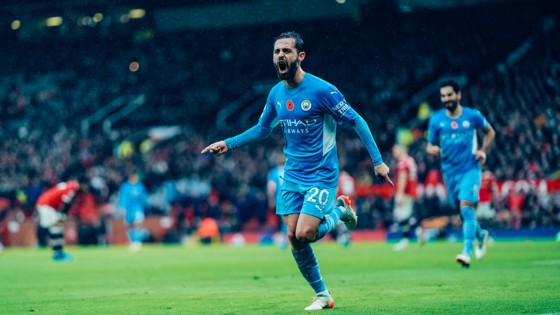 A victory at Old Trafford, something we've achieved nine times in the past fourteen visits, is always a special moment for City supporters and players alike.
But perhaps none more so than Phil Foden, who fits into both of the above categories having come through the ranks at his boyhood Club.
Among a hugely impressive team performance, the England international was once again in inspired form on the left flank, hitting the post late on after being fed by Kevin De Bruyne.
But Lescott insists that Foden's rich vein of form is far from temporary.
"Foden is not in-form. That is just the level he plays at," he declared.
"He is un-droppable at the moment and that is a massive credit to him because of the quality of players we have.
"As an actual fan of the club, for him to be a part of the Derby and play in this game is a massive honour for him and his family, and every City fan, knowing he is one of them.
"What's different with Phil is his obsession with the game and improving makes him what he is.
"I love the enthusiasm he has for the game and I think it's enhanced because he's playing for his boyhood club."