Shaun Goater and Andy Morrison believe City will just edge through Sunday's FA Cup quarter-final with Southampton.
The Saints have twice held City to a draw in the Premier League thus season, but the former Maine Road favourites think – with a result on the day guaranteed – the Blues will find a way of book a semi-final spot at St Mary's.
Speaking on Matchday Live, Goater said: "Pep will look at this tie as a whole new game.
"Southampton are a team who, when they get together, are really easy on the eye.
"They've caused us trouble this season in terms of breaking through our lines and creating chances, so it will be an interesting game.
"That I said, I expect us to go through because we want to keep fighting on three fronts.
REGISTER YOUR INTEREST FOR CITY V ATLETICO MADRID TICKETS
"I expect Fernandinho, Ilkay Gundogan - who is always liable to create chances and score goals - plus Raheem Sterling and Gabriel Jesus all to play.
"Our squad is so strong that it will be a very good starting XI that plays on Sunday and I'm looking forward to it."
Former skipper Morrison says the FA Cup will not be a welcome distraction from the intensity of Premier League football because all games from now to the end of the season have so much riding on them.
"There are no welcome breaks - it's relentless, game after game -and there are massive questions being asked if you don't win or even if you draw.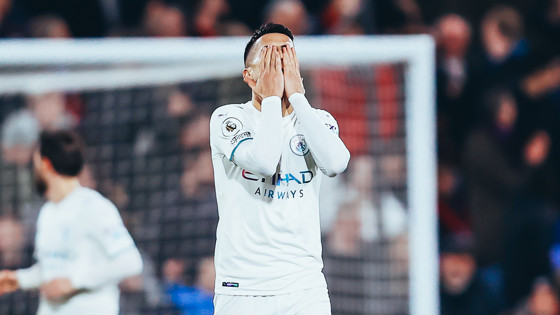 "There is huge expectation on the team to go and win on Sunday, but is it the be all and end all for me? No - though I understand the importance of the game.
"Personally, I think there are bigger fish to fry this season and the Premier League and Champions League are our main targets.
"I expect us to go through, but Southampton are a side who are tactically similar to Crystal Palace who don't use a deep block - it's more of a mid-block that goes and asks questions and they put pressure on you.
"It will be similar to the Palace game, but if we create the same amount of chances again, I can't believe we would go 90 minutes and not score."
MAN CITY APP COVERAGE
As always, the Man City app offers comprehensive coverage before, during and after Sunday's clash, all in one place.
Our Matchday Centre provides minute-by-minute text commentary, analysis, stats and reaction from two hours prior to kick-off right through until after Pep Guardiola's post-match press conference.
From 14:00 (UK), Steven McInerney and David Mooney will be in the Matchday Live studio with presenter Natalie Pike to offer a City-centric build-up to proceedings.
Alistair Mann and Michael Brown will then guide you through the action from kick-off with live radio commentary, while those with push notifications turned on will also be alerted to the City team and when any goals go in at St Mary's Stadium.
Once the game is over, you can find a detailed match report soon after the final whistle, while the app will also house post-match reaction from Pep Guardiola and players alike.
From midnight, a CITY+ full-match replay can also be accessed with highlights available from midday on the Monday