Pep Guardiola says if City weren't determined to win a fourth successive Carabao Cup, it would have been clear from the start of this season's competition.
City have seen off Bournemouth, Burnley, and Arsenal on the way to Wednesday's semi-final against Manchester United.
And having won the cup in 2018, 2019 and 2020, the City boss says his players are focused on reaching Wembley again – though he accepts taking on United at their home is a difficult hurdle.
"The team has won it three times in a row and we are in the semi-final for the fourth time in a row, so it means a lot," said Pep.
"If it were not important then we would drop it before. It is the semi-final, we cannot expect a more difficult rival than we are going to face, but we have the desire to play well and get to another final."
City had six players missing in the wake of positive COVID-19 tests against Chelsea while Nathan Ake and Aymeric Laporte were side-lined with slight knocks.
CITY+ | SIGN UP TO ACCESS EXCLUSIVE CONTENT
While the boss stressed the current situation is OK in the short term, he admitted it will become a problem if the squad remains depleted for a prolonged period.
"We don't have many players and, like I said after the first press conference, to play one or two games is OK but if this sustains for a long time and I can only use 14 or 15 players it will be more difficult," added Pep.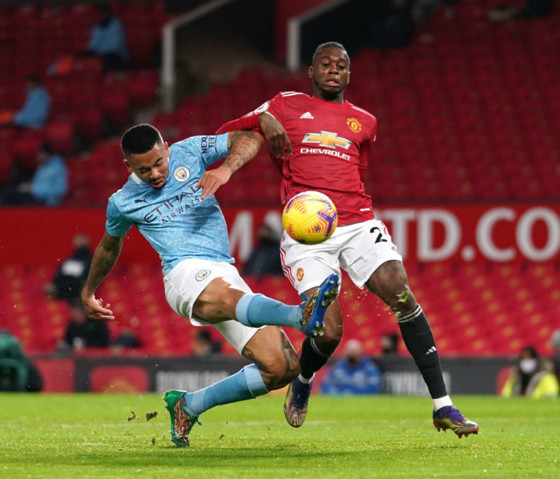 "Like everyone in the world, we adapt, you have to adjust our lives and our professions as much as possible and we don't have an alternative.
"The most important thing is that the guys who have COVID can recover well and the guys handle it well and try to avoid it as much as possible."
United's recent renaissance has seen Ole Gunnar Solskjaer's men rise to second in the Premier League.
City drew 0-0 at Old Trafford in last month's league encounter, but Guardiola says the threat from across the city has always been great since he has been at the Etihad.
"United has always been a big club," he said. "When I faced them with Barcelona, Bayern Munich and here, it was always important.
"It is a rivalry in the city and for many decades United was above Manchester City. For us, we are incredibly proud and it is an honour for the last decade to be there with them and sometimes win, most of the times, and sometimes lose.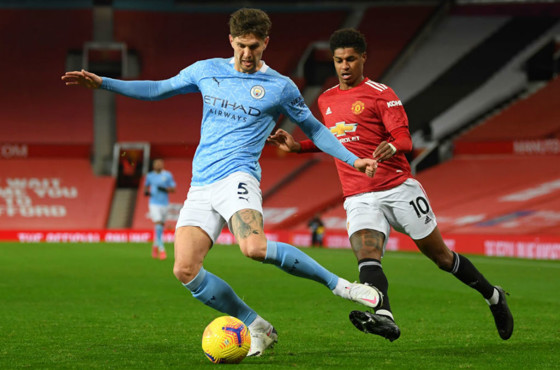 "They have always been contenders for the title. Every year, when we start the season, United is a contender. If it didn't happen in the last few seasons, it is a question for them.
"It is no different facing United or other contenders. We play finals against Arsenal, against Chelsea with Mauricio Sarri, who's an incredible manager, we face different opponents and last season it was Aston Villa.
"We know exactly what Aston Villa this season has done, so every year it has been against tough opponents. This season is the same. When you play the cup competitions at the end of these competitions you have to face tough, tough opponents."