City were ruthless against Burnley, with the match stats showing where Pep Guardiola's side excelled...
The Blues moved into the FA Cup semi-finals for the sixth time in seven years under Pep Guardiola.
It's an incredible record of consistency in the competition, though we have only gone on to win the trophy once in that period – the 6-0 win over Watford in 2019.
The performance against Vincent Kompany's side was scintillating at times, and indicative of a side reaching their peak going into the business end of the campaign.
And the stats produced from the encounter back that up.
Passing Masters
City regularly dominate passing stats and it will come as no surprise that this was the case against the Clarets.
The Blues fell just one shy of 500 accurate passes during the game – an overall completion of 88%.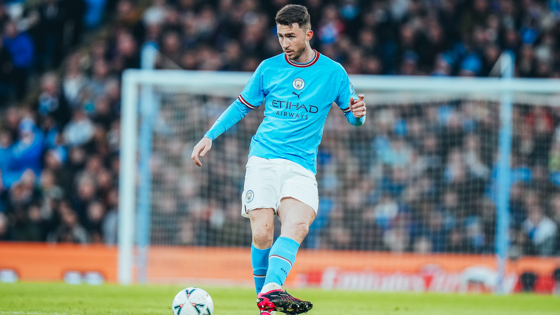 Some 213 were made in Burnley's half, demonstrating the difficult task the visitors had trying to stem the tide.
An impressive 44 successful long passes shows it's is not all about simple short balls that make up the statistics.
Shooting Stars
The old adage in football that you can't score if you don't shoot rarely applies to a Pep Guardiola side.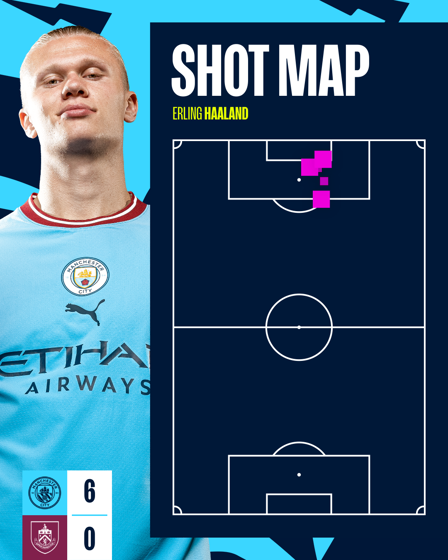 City had 20 shots on Burnley's goal, with an impressive 50% of them on target and, of course, six of them resulted in a goal.
Of the 10 shots that didn't find their target, five went either wide or over, and another five were blocked by Clarets players.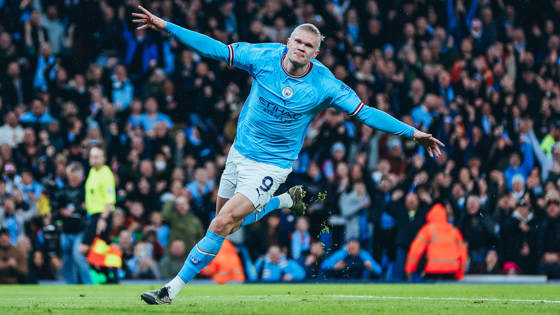 There were 15 shots attempted inside the Burnley box and five were from outside.
Seven opportunities were deemed as 'big chances' – and six of those ended up in the back of the net, which is a clinical rate for any team.
The visitors managed six shots, with 50% finding their target.
Clean sheet kings
City have reached the FA Cup semi-final without conceding a goal so far.
The 1-0 win over Arsenal was followed by a 4-0 win against Chelsea and then Bristol City were dispatched 3-0.
Our victory over Burnley leaves us with an aggregate – to date – of 14-0.
Phil Foden, Julian Alvarez and Erling Haaland each have three goals in the competition, with Riyad Mahrez (2) while Kevin De Bruyne and Nathan Ake have one goal each.
And, of course, that means an impressive four clean sheets for the impressive Stefan Ortega Moreno.
Two more for King Kev 
Form is temporary, class is permanent - as the saying goes.
Kevin De Bruyne's display against Burnley was the Belgian at his very best.
A combination of outstanding vision, non-stop running and leading by example, he created two goals for Julian Alvarez with passes of the very highest calibre.
His total assists for the season now is 21  - an astonishing figure - and he is likely to add to that tally before the end of the campaign.