Pep Guardiola says Riyad Mahrez's penalty-taking masterclass this season is down to technique and confidence.
Memorably, Mahrez's first penalty for City saw him miss away to Liverpool in the closing minutes of a game that ended 0-0.
But Guardiola says the Algerian struck that penalty differently to the seven spot-kicks he's scored for City season.
Asked if that miss had dented his confidence for a while, Pep said: "No, at Anfield he hit the penalty a different way but it was a long time  ago.
"He has the personality and special quality, no fear, he takes it, it doesn't matter if previous actions are not good - he is a huge competitor."
The Catalan also said he leaves it to the players to decide who is the designated penalty taker, though admits Riyad is the first choice this season.
"It was other players(who choose) - I never push players to take responsibility, but you know, Riyad is a guarantee because he is so clever.
"He can shoot both sides and effectively strong to the corners."
Asked if Mahrez regularly practices penalties in training, Pep added: "Not much  -sometimes he does it when the weather is good - not much here!
"As I say, he can shoot both sides. Some cannot, but he can.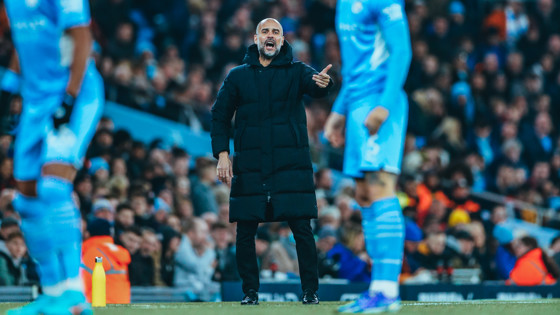 "The penalties are about mentality and good speed of contact with the ball. Not one negative thought and Riyad has done it really well."
Mahrez moved on to 16 for the season, but the manager was keen to point out that the goals continue to be shared among his players.
"Kevin is scoring a lot of goals, Bernardo has scored a lot, Raheem too and Gundo," he said.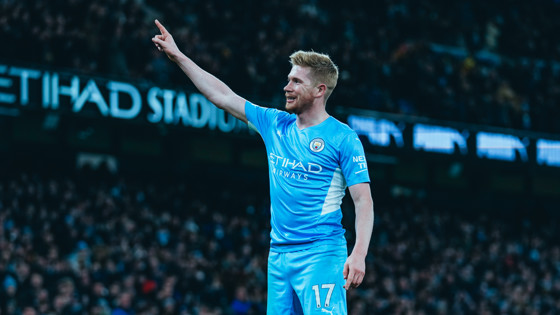 "Because we don't have a striker and we need to score. We have enough players to get in the box at the right time to score the goals.
"It is so difficult to play against these type of sides/ We learned in the first season.
"I remember in this type of game we became nervous and anxious and we didn't this time.
"We did really well except for one action from John in the first half and Ruben in the second.
"We didn't concede fouls and we were patient enough and after 20 25 minutes we increased our rhythm thanks to John and the second half was much better."