City have scored 101 goals in all competitions this season and that will only increase in the final eight weeks or so.
But who will end up our top scorer?
Pep Guardiola has reiterated the contribution all his players have made this season in terms of minutes played, assists, clean sheets and goals.
Finishing top scorer at a Club like City, however, is a little bit special, especially in a team of world class footballers.
CITY+ | WATCH FULL-MATCH REPLAYS OF EVERY CITY GAME
In recent seasons Sergio Aguero, Raheem Sterling and Gabriel Jesus have led the way – and both Sterling and Jesus are in the running again this season.
Aguero has endured wretched luck this campaign, but should he feature regularly in the games that remain, could our record goal-scorer even make a late burst?
You wouldn't put it past him!
But for the time being, here are the leading candidates to add 'Manchester City leading goal-scorer 2020/21' to their CV…
Ilkay Gundogan: Games 34 Goals 16
Based on current form, Ilkay Gundogan is in box position to finish City's top scorer.
You would have got long odds before the season started if you suggested Gundogan would be leading the pack going into the final straight.
It's all the more remarkable when you consider that he isn't our regular penalty taker, he rarely takes free-kicks and plays in midfield.
Gundogan will hope to add more to that tally in the 12 games that remain – and that could increase to 16 if City were to reach the FA Cup final and Champions League final.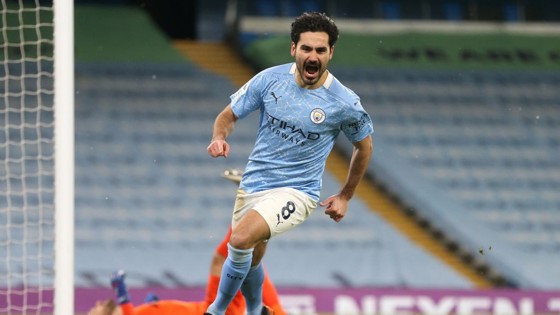 Raheem Sterling: Games 38 Goals 13
Raheem Sterling bagged 31 goals last season so will be keen to add to this season's haul in the games that remain.
He is capable of scoring a lot of goals very quickly and could yet end as our top scorer for the second year running.
If this was a horse race, he'd be tucked in just behind the leader with plenty of running left in his legs.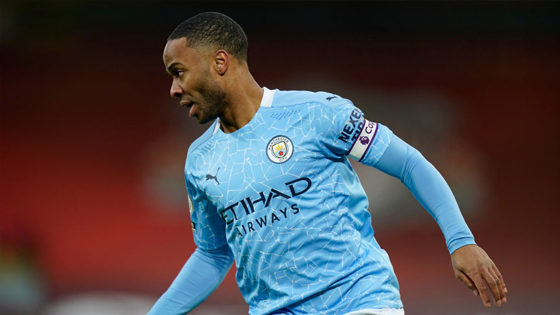 Gabriel Jesus: Games 30 Goals 12
Can Gabriel Jesus find a goal rush to take him to the top?
The Brazilian has scored 80 goals in 183 appearances for City as he edges towards a century of strikes – that's unlikely to happen this campaign, but he is more than capable of doubling his total so far in the remaining games.
If he does, he may take the top scorer crown.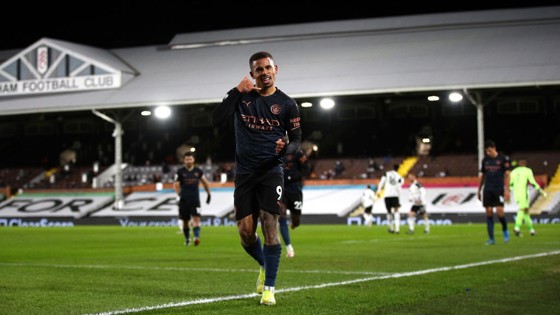 Phil Foden: Games 37 Goals 11
Now this would be a story.
The boyhood Blue finishing our top scorer? Anything is possible with Phil Foden. For somebody who doesn't take spot-kicks or free-kicks, Foden has done fantastically well and already has his best senior haul this season.
While not a prolific scorer, he is also more than capable of adding 10+ goals before the last game of this term.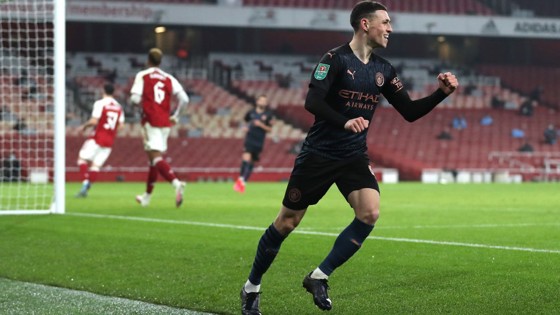 Riyad Mahrez: Games 38 Goals 10
Riyad Mahrez has most certainly been one of our most consistent performers of 2020/21 – and is ending the campaign at full tilt.
Mahrez looks like he always has a goal in him and often a couple – if he maintains his form until the last kick in May, he could top his career best of 18, scored in Leicester's 2015/16 title-winning season.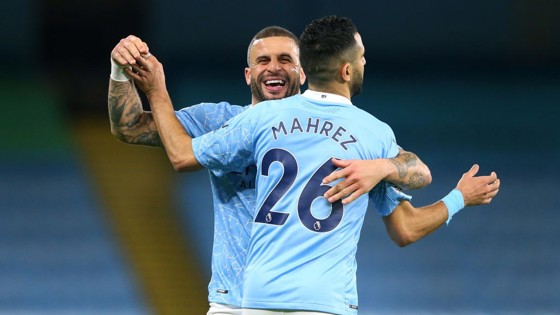 Ferran Torres: Games 28 Goals 8
Ferran Torres has enjoyed a good first season in sky blue with eight goals a more than decent recent return.
If he gets a run of games from now till the final game, he clearly has an eye for goal and anything is possible.
The 21 year-old already has a career high of eight this season – an excellent year as he adjusts to life in the Premier League.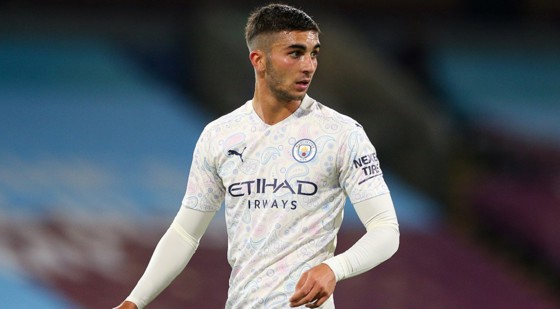 Kevin De Bruyne: Games 31 Goals 7
Nine goals behind Gundogan he may be, but Kevin De Bruyne's tally is starting to tick over nicely.
He was scored 16 three times in his career already but would probably need to score 13 more to have any chance.
But as one of our regular penalty takers and a free-kick specialist, why not?
Remaining goal share
There are another 24 goals and 12 different goal-scorers (we've had 19 different scorers this campaign).
Leading the best of the rest are John Stones and Bernardo Silva with five each and next is Aguero on three.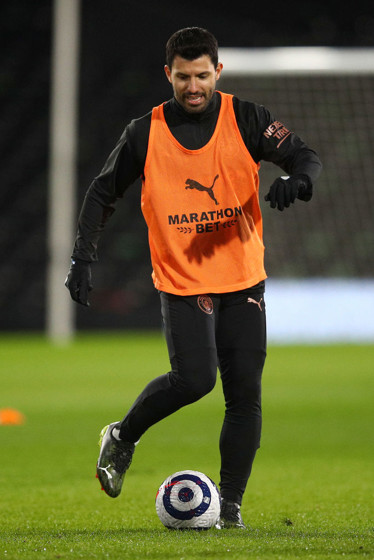 Kyle Walker and Joao Cancelo have a couple of goals each, with Ruben Dias, Aymeric Laporte, Fernandinho, Rodrigo, Nathan Ake, Benjamin Mendy and, last but not least, Liam Delap who all have one goal each.
It should be a fascinating sprint to the finish.