Rewind to 2012 and our first major interview with new striker Sergio Aguero... who could have guessed what lay ahead?
Sergio Aguero had the City fans eating out of his hand from the moment he scored twice on his debut against Swansea – but he was determined to end the season with the title – as he told me – he never gives up, no matter what. How prophetic would those words be just a few months later in May…
Well on his way to 30 goals in his debut Season in England, Sergio Agüero couldn't have dreamed for a better first year with City.
CITYZENS AT HOME | Fun & educational activities to do at home
True, a Premier League winner's medal would be the icing on the cake, but whatever happens, the hugely likeable 23-year-old has made a stunning impact and has become a huge crowd favourite in the process.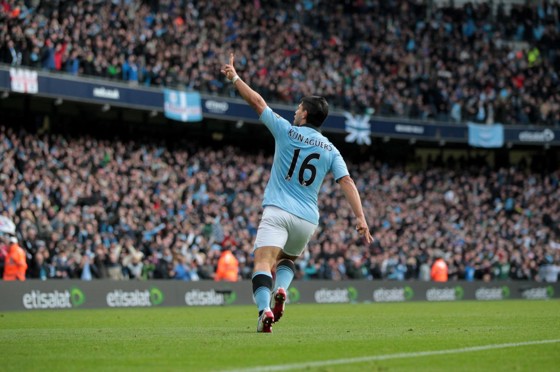 Life is good for the Argentina striker who Lionel Messi believes is one of the best in the world, and who chanced his arm away from La Liga to find a fresh challenge rather than take what would have been an easier move to one of Spain's big two.
SHOP SERGIO! Check out our extensive Aguero retail range
The language, the lifestyle and the climate would all have suited him and his wife and Young son had he elected to move to one of Atletico Madrid's rivals, but he wanted to broaden his horizons and instead chose to sign for City.
Agüero's work-rate and skill won him a legion of fans almost from the word go this Season, with his stunning debut against Swansea getting him off to a flying start.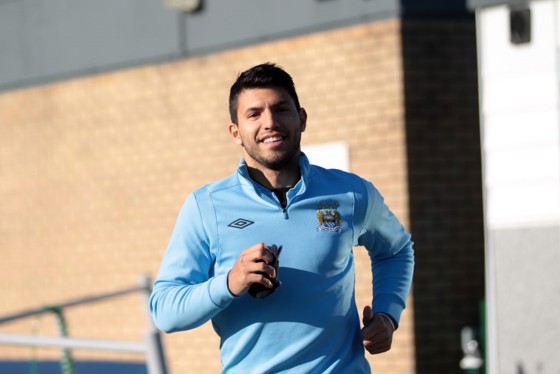 Even so, did he imagine he would become such a huge favourite among the City fans so quickly? "It's always gratifying to be considered an important member of the team by the fans," he said. "Hearing your name being echoed around the stadium… it's quite a rush. It makes me want to give even more when I go out on the pitch.
"But being held in high regard is only useful if it's useful for the team, so that we can reach our goals every season. The backing our fans give to me gives me confidence and I try to pay it back by playing my best football.
"I was able to adapt quickly to the team and to the Premier League. That was all due to my team-mates, the club and the fans. We have had a great season but there is so much more to come from this team. I've been told we've broken historic records and that's already an achievement. I've also learnt it's important to respect our progress an on-going process.  We want to win the title and we will continue towards that aim."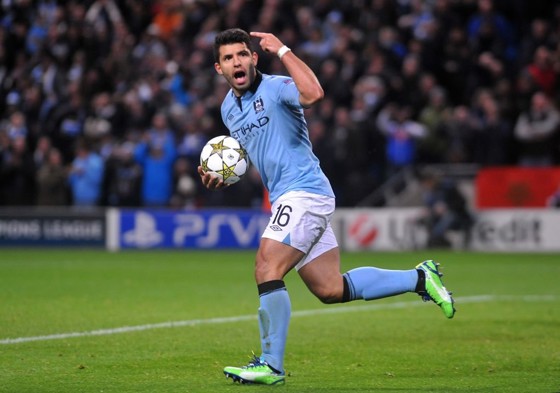 Agüero's style makes him a difficult player to mark or know what is coming next. Skilful, hard-working and technically gifted, the Blues No.16 has scored some stunning goals but has also been very close to some fantastic individual goals this season, beating three or four players and very nearly scoring the perfect goal –  so is it fair to say we can expect even more from Kun next season?
"I hope so!" he smiles – a natural disposition for a player who is equally popular with his team-mates and staff.  "I never hold back in doing my share for the team. If that sometimes means me attempting something a bit different, that's even better! I'm just as happy to take a lucky deflection or tap-in if it helps the team. Team goals are great for everyone but if I can produce something memorable every now and then, you won't find me complaining.
"Every goal is special and I enjoy each one I score. I just celebrate in the way it comes out at that particular moment with nothing planned. That could be related to our Latin blood, right? Argentinian men are very passionate. And football is our passion, it's my passion. It's that simple."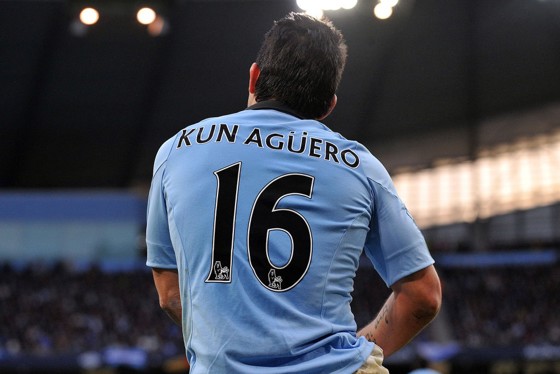 Sergio's popularity is universal and his bond with the City fans is evident every time he plays. But how does the backing in Manchester differ from his previous clubs in Spain and Argentina?
"Of course, I enjoy it," he says. "I was lucky to be well received at every club I've played for. It was the case at Independiente de Avellaneda then at Atlético Madrid - and now here. The supporters of each team are different – but they all share the same passion for their team.
"It's true that they all express it in different ways, but the feeling is still the same. To me, having this kind of relationship is a privilege. It's comforting and inspiring for me.
A committed husband and father, Sergio's son Benjamin seems to have inherited his genes and those of his grandfather, Diego Maradona, Aguero's father-in-law. A video of the obviously gifted three-year-old has already had more than 2,000,000 views on Kun's official website.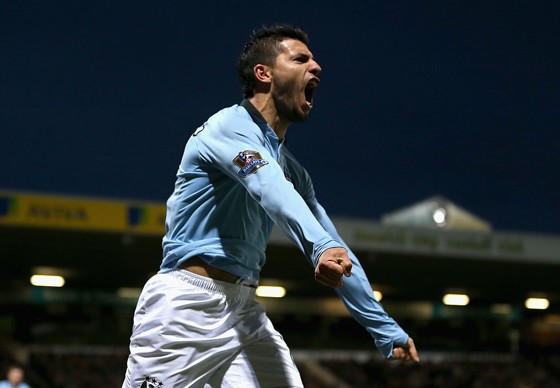 "Benjamin is a blessing," he says. "He plays football all day and he loves it. It runs in the blood, right? But that's just something natural – he takes the ball and asks anyone who comes home to play with him, with no pressure from our side. Ben likes watching the games and he goes to the stadium with my wife all the time. The day we gave him his first Manchester City jersey, there was no way to get him to take it off!
Is the most famous footballer on the planet also now a City fan, then?
"Diego is now working in Dubai so he has little time to travel," says Sergio. "I'm sure he'll come when he gets the chance. He's a man of football – he knows what is going on in every club in the world. That includes City as well, of course…
"As for moving to England, I feel we've adapted really well to living in Manchester and we haven't been here for too long, either. The staff of the club and my team-mates have been very supportive, especially Pablo Zabaleta who has been here for quite a while. Everyone has made us feel like home. We still would like to know the city better and maybe visit the outskirts more, but we don't have too much free time in our hands. But from what we've seen, we find it quite nice. We feel at home, here."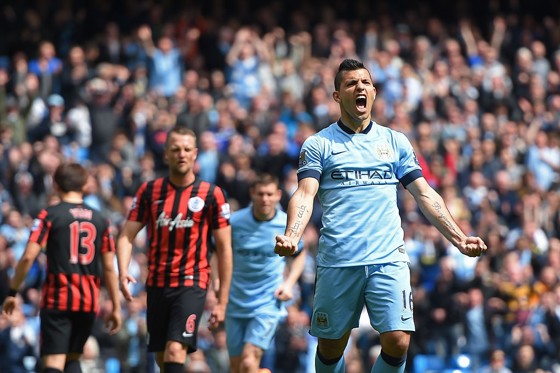 Being Premier League champions would make Sergio feel even more at home and he believes it will happen, sooner rather later.
"Why wait until next season if we can win it now?" he smiles. "We're fighting until the very end. We all want to make it and though it won't be easy, we believe we can win the Premier League this season. Winning titles is about never giving up and we will never give up. I want to win it this season and then many more with City after that."
Words every City fan will love to hear.