The rugged Scottish defender with an eye for a goal...
Very few central defenders attained quite the popularity that Colin Hendry managed during his all-too brief stay with Manchester City.
The Scottish powerhouse arrived shortly after Mel Machin was sacked following a 6-0 defeat to Derby County and presumably Machin had brokered the deal.
It was therefore an odd set of circumstances that Hendry found himself in on his arrival at Maine Road and it was another month before Howard Kendall took the vacant post with the Blues and, with Hendry as a lynch pin, the defence soon became one of the meanest in the division.
RETRO CITY SHIRT: Buy yours today!
Hendry won the fans over with his fearless attitude and willingness to go in where it hurt. With his shock of white blond hair, Hendry cut a dashing figure for City.
He also loved to join the attack and managed four goals in his first 29 league games for City, winning the fan-voted 1989/90 MCFC Player of the Year award.
CITY+ - Free to Cityzens until football resumes
The following season he only scored one – but what a goal it was. In fact, it looked like the goal that would probably seal the Manchester derby as he played a one-two and then coolly slid the ball home to put City 3-1 up leaving Hendry to wheel away in delight.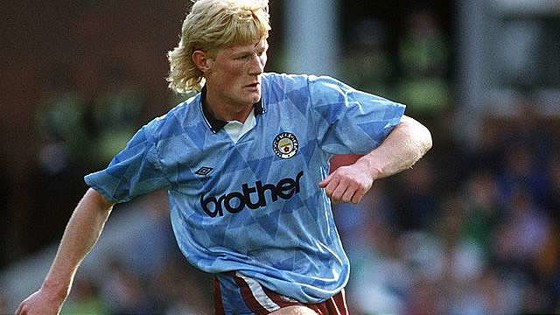 United rallied and the game ended 3-3 and within a couple of weeks, Kendall quit City to take over as boss of Everton.
Peter Reid was installed as manager and for a while, Hendry continued at the heart of the defence, forging a useful partnership with Steve Redmond. But Reid, it seemed, wanted his own men in defence and began to build a side in his own image.
During the close season he purchased centre back Keith Curle and full-back Terry Phelan from Wimbledon for around £5m and it was Hendry rather than Redmond, who made way for Curle. Hendry was out of the picture and would only play six games from the bench before returning to Blackburn for the same fee City had originally paid - £700,000 – a price most City fans felt was a tad cheap.
CITYZENS AT HOME | Fun & educational activities to do at home
In fact, the fans voiced their support of Hendry whether he was on the pitch or not in what must have been an uncomfortable time for both Curle - who would soon win over the supporters - and Peter Reid, but he was never in the starting line up again and his last appearance was away to Southampton in a 3-0 win at The Dell.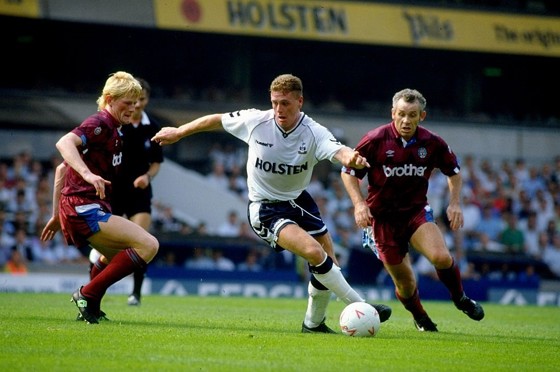 He'd made 77 appearances and scored 10 goals.
It's unclear whether Reid had a personality clash with Hendry or not, but a similar fate befell another fan favourite of the time, Clive Allen.
Hendry went on to enjoy a terrific second spell with Blackburn and was generally afforded a warm reception on his return. But question marks over Reid's judgement remained, especially when the following season he signed unknown Dutch centre back Michel Vonk and sold off the popular Redmond.
City's fortunes hardly improved and the club instead went into steady decline. In short, selling Hendry felt like mistake.
Illustration: Ben Wild