Pep Guardiola says Erling Haaland is continuing to do what comes naturally to him – scoring lots of goals.
The Norwegian scored his third Premier League hat-trick in succession at the Etihad Stadium with his treble against Manchester United taking his tally to an incredible 17 goals in just 11 games for City.
But the boss says he is only continuing to do what he did at all his previous clubs.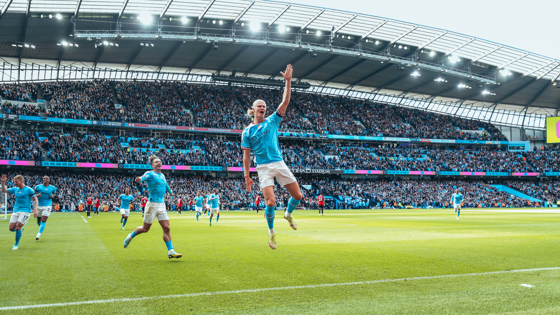 "I say it many times and I will say again - what Erling is doing he did in Norway, Austria and Germany," said Pep.
"The quality we have alongside him helps him score, but what he is doing I didn't teach him.
"He has incredible instincts. It comes from his mum and dad. He was born with that."
Given the calibre of forwards Guardiola has had at Barcelona, Bayern Munich and City, the boss was asked whether Haaland is the best striker he has had during his managerial career.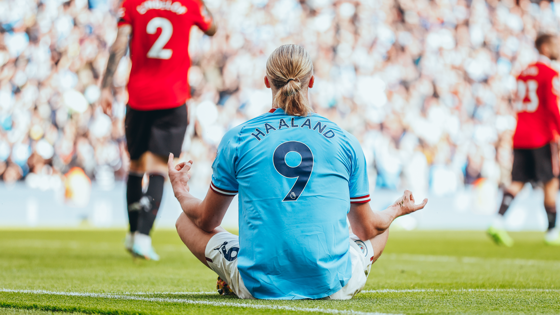 He replied: "I have had incredible centre-forwards in my career.
"What I like was in the last period of the game, he was involved. I want him to be involved.
"He became a player to score goals, but I want him in contact with the ball.
"I like him being part of those situations.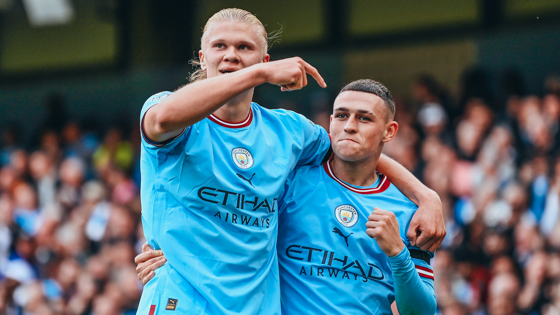 "But of course, he has to put the ball in the net, and he is a fantastic striker." 
As Haaland threatens to break a plethora of Premier League and Club records with his prolific start to life at City, Guardiola also says he will rest his No.9 from time to time when he feels the moment it is right.
"He will take a break," he said. "There will be games he is not going to play.
"We are lucky, last season he could not play many games in a row - here we have incredible physios and thanks to them, he can play every 90 minutes.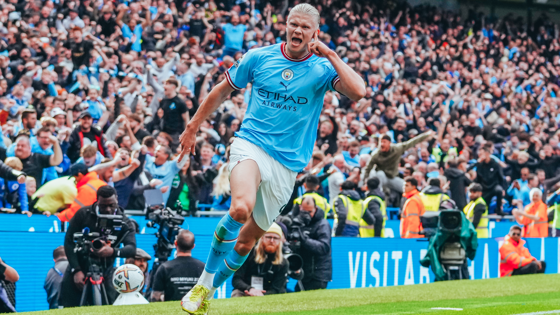 "They are so important - with their hands, they allow players to play."