Pep Guardiola praised John Stones and Erling Haaland for their late goals as City came from behind to beat Borussia Dortmund 2-1
The boss also compared Haaland's acrobatic volley to one his great friend and mentor, Johan Cruyff, once scored for Barcelona.
A smiling Guardiola asked reporters to initially talk about Stones' opening goal, however, saying: "Talk about John Stones before Haaland please! Nice two goals, yeah."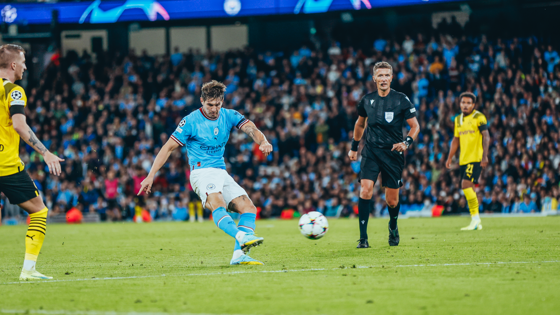 Stones' thunderbolt on 80 minutes set the stage for a dramatic finale at the Etihad, with Haaland's 11th goal of the campaign coming four minutes later and the manner of the Norwegian's spectacular finish had his manager comparing him with one of the greatest players of all time.
"Maybe the people who know me know the influence of Johan Cruyff in my life as a person, a mentor, a manager," said Pep.
"Years ago, he scored in Camp Nou an incredible goal versus Atletico Madrid, it was quite similar today with Haaland and the moment he scored it I thought 'Johan Cruyff', it was quite similar.
"It was a really good one, the assist from Joao was exceptional. Joao has the ability to do these things, but then after in the simple things he can lose balls.
"The simple things he has to make these actions, I know he can do it but you can't force it, sometimes he does it quite often but he is still young and has a desire to improve and he made an incredible pass and the finish from Erling was exceptional."
Guardiola believes the hard-fought victory was similar to the last time City played Dortmund in the Champions League – with both legs of the quarter-final ending in 2-1 wins for the Blues.
"It was quite similar two years ago in the quarter-final when Phil scored in the last few minutes," he said.
"We had a lot of problems to get rhythm and were so passive in transition.
"We struggled, we played in the wrong gear and we are who we are, we can win or lose, when we play the last 35 minutes we realised, okay we are 1-0 down and subs come on and gave us a new rhythm.
"After you can lose, but this is who we are, The Champions League doesn't wait, it doesn't forgive you.
"They defended really well and what happened two years ago, hopefully we can learn a lesson on Saturday against one of the toughest opponents in Wolves.
"Hopefully, that will help in the second half."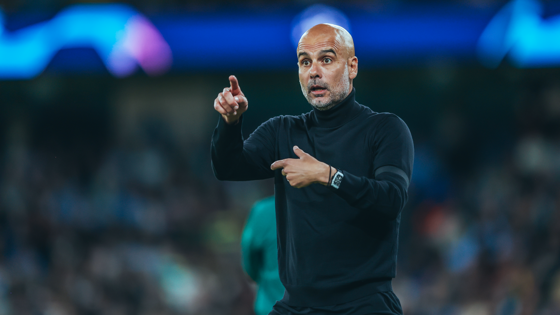 MAN CITY APP
As with all first-team matches, there is comprehensive coverage of our games on ManCity.com and the official Man City app.
Two hours before kick off, our Matchday Centre will begin providing live text updates, gathering together all the latest team news, stats, analysis and quotes.
And then just before the teams are announced, Matchday Live will begin, with former City players joining us in the studio to offer their insight.
CITY+ subscribers can also watch a full 90-minute replay of every single game from midnight.