Kyle Walker has called for England to relish a first major international final in 55 years when they do battle with Italy on Sunday evening.
Gareth Southgate's side broke new ground in Wednesday's extra time victory over Denmark, reaching a maiden European Championship showpiece under the Wembley lights.
It represents a watershed moment in English football, with the Three Lions' current crop reaching the furthest stage of a national tournament since victory at the 1966 World Cup.
Standing in their way is an Italian side in inspired form, as they look to mark a 34th successive match without defeat by claiming their second European Championship title, and first since 1968.
Walker is under no illusions about how difficult a task he and his teammates have on their hands to get the better of Roberto Mancini's side.
But while the defender has his sights firmly set on Euro 2020 glory, he insists it'll be an occasion to savour regardless of the outcome.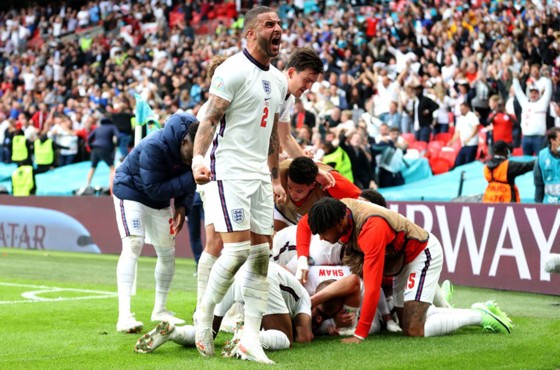 "(Italy) are there by merit just like we are," the City man reflected.
"They've played the same amount of games as we have and played some good opponents in that.
"We're not saying we've won it by any means, the job's not done.
"It's going to be a very tough game, very physical and mentally demanding but it's something that we should take with both hands, it's something we should be relishing.
"It's something that you as a professional player would want to play in, a European Championship final for your country against Italy, why not, bring it on!"
England's Euro 2020 success follows an impressive return from their previous appearance at a major tournament, when they reached the semi-finals of the World Cup for the first time in 28 years.
Just as he is now, Walker was a key part of Gareth Southgate's side at the 2018 World Cup in Russia and believes he and his teammates have changed people's perceptions and expectations of the national side in recent years.
In turn, he hopes that the standards they've set will be emulated by the next generation of talent working their way up the professional ladder.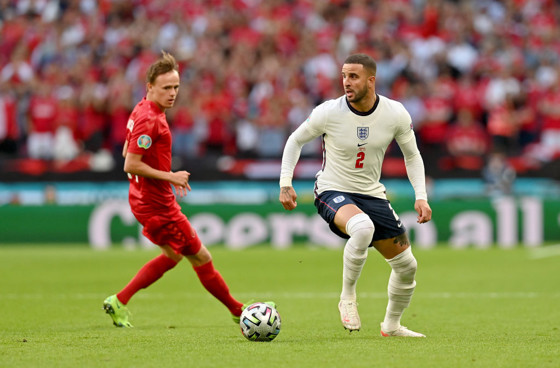 He declared: "It's something special when you put on the England shirt, especially in the last four years, it means something.
"We've created history, I've heard a lot of people talking about how 'England haven't won a knockout game, England haven't won a penalty shootout, England haven't got this, England haven't got that'.
"This group of lads, with the manager and coaching staff (we have), we just keep knocking them down.
"Hopefully we've set the bar now for the future youngsters coming through that this is what our country wants and expects of us."
The England defender was at his brilliant best once again in Wednesday's semi-final, rightfully earning the plaudits for an imperious display at right back.
Among those heaping praise on the City man was former defender, Micah Richards, who singled out Walker's performance in particular on an historic night for the Three Lions.
Walker was delighted by Richards' comments, insisting the support that he and the team have received has spurred them on to produce on the biggest stage.
Shop the Madchester range now!
"It's fantastic, especially someone who was a great full back as well, probably a legend at City doing what he did, achieving what he achieved coming through the ranks," the defender said of Richards' comments.
"Me and him are close, we have a good relationship and speak to each other regularly.
"Just to hear some of the other ex players (as well) saying positive things, that's what we want.
"I feel like in the past it's been a bit where people don't speak up or show their true talent on the pitch, but this group of players does and that's what we want to continue really."